Are you looking for the perfect bag on wheels to suit your needs? With so many different options out there, it can be hard to pick just one. But don't worry!
As an expert in luggage, I'm here to help guide you through the process of choosing the right bag on wheels for your individual requirements.
Steps To Choose The Right Bag
The first step is to think about what type of material would best suit your lifestyle and needs.
Do you need something that's lightweight and durable or something with a bit more luxury?
Knowing this will help narrow down the selection significantly. It's also important to consider how much storage space you'll need; smaller bags are great for shorter trips but larger ones offer more room if necessary.
Finally, consider how often you plan on using the bag – will it become part of your everyday routine or only used occasionally? Once all these factors have been taken into account, finding the ideal choice should be relatively straightforward!
Keep reading for further advice from me, a true specialist in luggage!

Types Of Bags On Wheels
Choosing the right bag on wheels for your needs can be a tricky process. But with some knowledge, you'll find that perfect piece of luggage in no time! As an expert on bags on wheels, I'm here to provide insight into the different types available and how to select the one that best suits your needs.
When looking for a bag with rolling capabilities, there are two main categories: wheeled backpacks and wheeled suitcases/duffles.
Wheeled backpacks have straps so they can be carried like a traditional backpack; however, if it gets too heavy or uncomfortable to carry, you can simply pull out the handle and roll it behind you instead.
Meanwhile, wheeled suitcases/duffles come with handles at the side and top which make them easier to move around when fully loaded. Both kinds typically feature multiple compartments inside for packing convenience.
Deciding what type of bag is best will depend on your travel habits and preferences. If you're often taking public transit where carrying your luggage would be difficult or inconvenient, then opting for a wheeled suitcase or duffle would likely work better than a rolling backpack due to its size and weight capacity.
On the other hand, if you're planning short trips where portability matters more than load-bearing abilities, then choosing a lightweight wheeled backpack might be ideal as it offers greater mobility while maintaining easy access to items stored inside.
Size And Capacity Considerations
When it comes to selecting the right bag on wheels for your needs, size and capacity are key considerations. The overall size of the bag is an important factor as not all bags will fit in overhead compartments or under airline seats.
It's also worth considering how much space you'll need for clothes, books and other items. If you're travelling with multiple people, a larger bag may be necessary to accommodate everyone's belongings.
Capacity refers to how much weight the bag can hold. Different materials used in the construction of wheeled bags vary in their strength and ability to bear weight; some fabrics such as polyester are stronger than others like canvas so this should be taken into account when shopping around.
Additionally, look at what kind of accessories come with the bag such as extra pockets or straps that could help provide additional storage space if needed.
A sturdy but lightweight option provides optimal performance while keeping weight down – essential if you plan to travel regularly by air or train where baggage limits apply. This type of luggage usually has wheels that swivel 360 degrees making it easy to maneuver through crowded areas without strain on your back and shoulders.
With these factors in mind, choosing the perfect wheeled bag doesn't have to be a daunting task; armed with knowledge about size, capacity and material types, you can make an informed decision quickly and easily.
Durability And Quality Standards
When you're shopping for a bag on wheels, durability and quality are two of the most important factors. The more durable your bag is, the longer it will last and the better value you'll get from your purchase.
Quality standards are often determined by the materials used in construction, so be sure to check what kind of fabric is being used before buying.
Look for fabrics that are both abrasion-resistant and weather-resistant. Durable polyester or nylon blends work best since they won't easily tear or rip when subjected to regular wear and tear.
Also look out for features like zippers made with metal teeth instead of plastic ones; these tend to have a much longer lifespan than their plastic counterparts.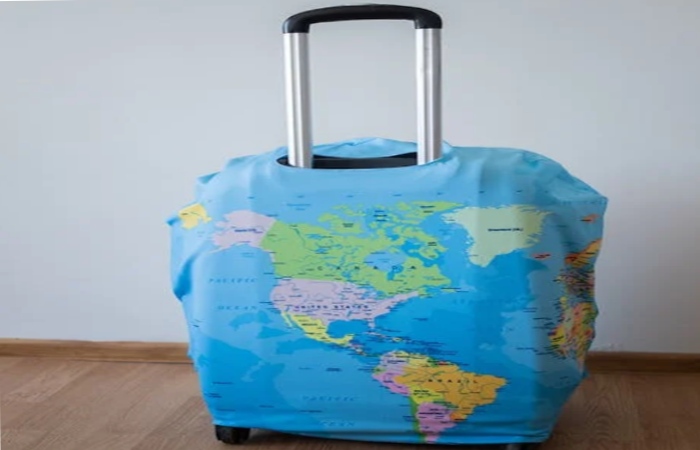 Additionally, make sure your bag has reinforced stitching along stress points such as handles and shoulder straps to ensure added strength against everyday use.
It's also important to consider other aspects such as weight capacity, dimensions, ergonomics, and overall comfort level when choosing a bag on wheels.
Pay attention to how easy it is to maneuver when fully loaded with items; this will tell you if it's truly suitable for your needs in terms of portability, convenience, and reliability over time. Taking all these factors into account can help you find the perfect bag for your lifestyle!
Accessories And Features
When it comes to luggage, "you get what you pay for". While considering the features and accessories of a bag on wheels, invest in quality components that will last – choose wisely!
First, look at the wheel system; make sure they are robust enough to handle any terrain and have an easy-glide rotation.
Second, take into account the handles – telescopic ones are best as they can be adjusted according to your height.
Finally, check out other extras such as straps or pockets for added storage space. All these details can help make your journey more comfortable and organized.
To sum up, there is no one-size-fits all style when selecting the perfect bag on wheels – think about where you'll be taking it and prioritize accordingly. Choose carefully so that you find something fit for purpose but also fits your budget too!
Price Comparison
Once you've chosen the right bag for your needs, it's time to compare prices. There are many factors that can affect price – size, material, features and more. It's important to determine what is most important to you before making a purchase.
You should also consider discount sites or used luggage stores. Purchasing second hand could save you money while still getting quality products. You may even find better deals than in regular retail stores.
Be sure to inspect any pre-owned bags carefully and check the return policy of the store if they offer one.
It pays to shop around when looking for a new bag on wheels. Compare different styles and brands online as well as at local retailers so you don't miss out on great bargains and savings opportunities.
Conclusion
As a luggage expert, I can tell you that the right bag on wheels for your needs is out there. It's just a matter of finding it by considering all the important factors like type, size and capacity, durability and quality standards, accessories and features, as well as price comparison.
When choosing the perfect bag on wheels, think of it as if you are selecting an old friend who will be with you through thick and thin during many journeys to come. Consider its different characteristics carefully – how much weight it can carry without breaking down?
Will it last long enough to meet your needs? Does it have all the features necessary such as adjustable handles or compartments to hold small items safely? Is the price tag too steep? Once these questions have been answered satisfactorily, then you know you've found the right one!