Planning A Trip Abroad? – When planning a vacation abroad or even an extended stay in this country, aside from the obvious necessary packing requirements such as passports, driving license, and booking confirmations, there are a wide plethora of optional extras that, as soon as you are made aware of them, will become a crucial item on your list for every vacation in the future.
Here are the top five most crucial items to pack for vacation that you simply cannot afford to forget!
1. Goggles & Flippers
Providing you're not jetting off for a two-week skiing holiday in the Alps, chances are that you and your family will be spending a considerable amount of time at the beach. Invest in some snorkels, goggles, and flippers for you and your children and bring them with you, as to buy or even hire such equipment, especially for an entire family, will cost considerably more than buying them outright.
2. Go-pro
Gone are the days when you'd eagerly rush to the store after having just back from a family vacation to hand over your old, wind-up camera and the film inside. These days, with smartphones and other electronic devices capable of recording, memories in photographic and video form can be recording and sharing online instantly.
Go-Pros are surprisingly more affordable than you may think, especially if you are savvy and utilize sales and discounts, such as GoPro.com Exclusives, to save a considerable amount of money on the latest model.
3. Waterproof Jackets
Wherever your vacation destination, you can never be one hundred percent sure that, at some point on your holiday, you won't get caught out in the rain. So for this reason, it is strongly advisable to pack a selection of waterproofs just in case. Ensure the jackets have hoods and pockets for ultimate practicality when taking your family out on a long sightseeing trip.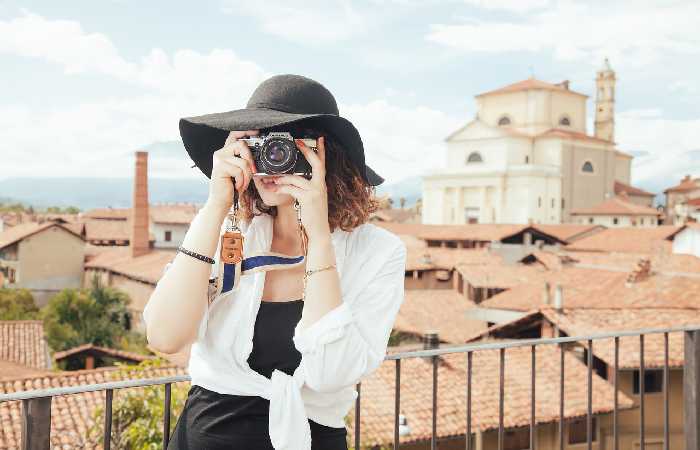 4. Medicines
There are basic and extremely inexpensive medicines that are all incredibly pertinent to pack in your make-up or toiletries bag, especially if you are traveling further afield.
Diarrhea and, conversely, constipation medication is a must, as is bite relief cream, as you never know when you are going to be caught out by those pesky mosquitos. Always take any medication that you regularly turn to. Such as migraine relief sachets or motion sickness tablets, or travel wrist bands. The last thing you want is for your vacation to feel ruined by something that medicine could have solved.
5. Power Bank
For particularly obvious reasons, power banks are the proverbial godsend on any kind of trip or vacation and can be used to charge anything from your smartphone. Your digital camera, and your wireless headphones.
Additionally, always remember to research the correct plug adaptor for the country you are traveling to. And it is strongly advisable to take more than one adaptor with you. Overnight, you can even charge your power bank. At the mains to ensure you will always have a means of topping. Your electronic up with charge on the go.
6. Build a Budget
There is no denying that crossing foreign boundaries can cost more than taking a day trip within your own country, particularly if you need to reserve flights or rent a car. Before making bookings, it's crucial to think about how much you are willing to pay.
Making travel plans on a budget can help you decide on the following:
Where you can travel affordably
How much money do you need to save
If you recently received a bonus at work, a sizable tax refund, or included a vacation in your annual budget, you might want to create a budget for your trip.
Also Read:
7 Reasons Why Diamond Jewelry Is the Perfect Go-To Present for Special Occasions
Anxiety & the Body: Symptoms and Treatments
Mastering the CG method for perfect curls