9 honeymoon planning websites & apps : Most couples can't wait to get their deserved rest after the wedding stress. They bolt off to their honeymoon immediately or some months later. Regardless of when it happens, a honeymoon requires as good a plan as the wedding.
Fortunately, it gets easier with the availability of numerous wedding planning apps. Honeymoon planning websites and apps makes sourcing for flights, hotel accommodation, choice destinations, and more seamless.
The best part is that you can do it from the comfort of your home. To help you plan, here are some of the best honeymoon websites.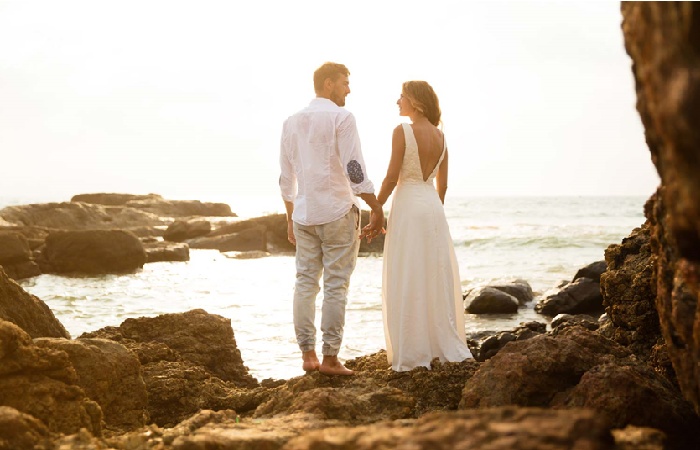 TripAdvisor
TripAdvisor is one of the best honeymoon and event wedding planning websites for the best hotels you can imagine. The worst thing that can happen to you during your honeymoon or destination wedding is bad accommodation. Don't leave things to change. Instead, log onto the website where you'll find the most sincere reviews of your hotel. The average endorsements on a particular hotel should inform your decision on booking it.
TripCreator
TripCreator is a unique honeymoon planner because it goes above and beyond. It is interactive and builds you a travel itinerary depending on the information and interests regarding your trip. Then you can customize it by changing your hotels, fun activities, and every other thing until you're satisfied. The best part is that it works in real-time and some maps that measure the distance of places you need to be. Take the time to fill the availability calendar and click to book.
Honeyfund
The way Honeyfund works makes it one of the best trip planner sites. It serves both the guests and the couple. Couples can set up a registry of their honeymoon needs on the website. They can also categorize their needs into price ranges so that guests can contribute towards the honeymoon. For instance, a well-to-do guest might sponsor a $200 horseback riding activity while another could sponsor a $50 meal. This way, no one goes out of budget or feels pressured to deliver.
Airbnb
If you're dreaming of a home away from home, then opt for Airbnb. It offers entire apartments, single rooms, cabins, and even villas. If you love to make your meals, you'll get ample kitchen space with everything you need to be installed. Also, you'll enjoy being among the locals, just like back home. The best part is that Airbnb is located all over the world, so your options are endless.
Airfare Watchdog
Airfare Watchdog is a beautiful honeymoon organizer for your flights. If you have no idea of where to go, just enter what you want to experience. It could be beaches, historical sites, or the sunset. You'll be sure to get alerts of places that match your description, helping you make up your mind. If you know where you want to go, check for flight costs in advance. Subscribe so that you will get alerts on a price dip or increase. Airfare Watchdog covers both domestic and international destinations.
Viator
For memorable travels and tours, Viator is the best planning website. You can find it in over 2200 destinations, offering activities from bus riding to VIP tours at the most exotic destinations. It is also a honeymoon bookish site for adventures like scuba diving, skiing, horseback riding, wine tasting, museums visit. Etc. You won't be going in blind because there are pictures, videos, and testimonials to give you clear information in making your decision.
TripIt
After you've booked everything ready for your trip, you need a diary an organizer in one. TripIt is the app for the job. Send all the information necessary to trip it. It will arrange, categorize, and save it for you. You'll be able to access it anytime you need, even offline, and from any device. It turns your email into a hub of information at your fingertips. You can also link it to your spouse to access information anytime.
Groupon Getaways
Groupon Getaways is a budget-friendly honeymoon planning app for couples on a budget. You can still visit your favorite destinations without robbing the bank. Log onto the website and look out for discounted deals up to the tune of 30%. This can range from all types of packages to single trips. You're bound to get bigger discounts on all-inclusive packages if you're vacationing locally.
Oyster
Oyster is where to go for expert takes on hotels. There, you'll find reviews written by experts in the hospitality industry. They write from experience because they've been to the best and worst of hotel accommodations all over the world. So you're sure that your information comes from people who know what they're talking about.
There are many honeymoon planning websites and apps for different activities. Planning your getaway with them will see you through a stress-free and enjoyable honeymoon.
Author: Svitlana Yefimets
Svitlana is the chief editor and in control of all Wedding Forward content since 2017. She started writing in 2012. She is an expert in details concerning venues, gifts, ceremonies, music, and everything about real weddings. If you want to collaborate with us, send her an email. She spends her leisure tasting dishes, discovering new restaurants, and staying fit through yoga!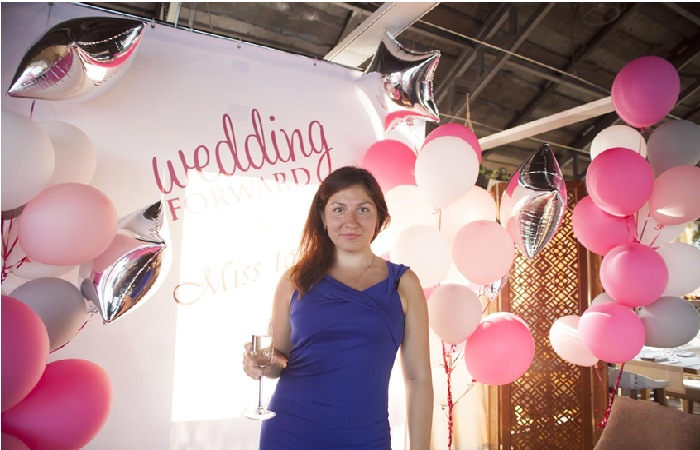 Author profile photo