Beauty Treatments – The desire for flawless beauty has accompanied people for generations. Beauty rituals could established in every country. It is not uncommon for one to follow old traditions. Cleopatra measured as one of the most beautiful historical female figures. Your bath in goat milk is one of the most legendary traditional beauty treatments.
Most women want to age naturally and forego BOTOX Face treatments. It is all the more exciting to discover unusual beauty treatments for yourself on holiday trips and to find out what natural options there are to maintain a youthful complexion and to declare war on the first wrinkles
Also Read: 15 Core Exercises for Beginners at Home
Gentle Waxing from the Orient
If annoying hairs removed with hot wax, this feeling is not pleasant. A gentler method of hair removal sought. Especially in the sensitive armpit and pubic area. This found with "Sugaring" and comes from the Orient.
It is standard practice in Turkey or Egypt to remove hair with a paste made from lemon juice and sugar. The method is almost painless as the hair removed in its direction of growth. The sugar paste doesn't stick to the skin cells. As a result, the skin then appears less reddened, and the hair does not grow in.
Foot Care in Singapore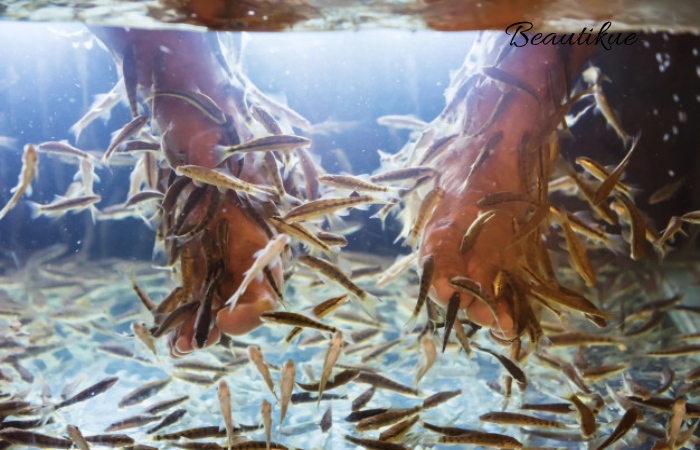 At Wellness holiday in Singapore, you can have a very unusual experience. Foot Care with a difference is the motto when the callus is nibble off very gently by small fish. The treatment is advertised as "Fish-Reflexology" and also gives you a reflex zone massage. For people who have extremely ticklish feet, the beauty treatments could quickly become an ordeal.
Also Read: 10 Tips for Soft and Well-Groomed Lips
Green Tea as a Wrinkle Killer in Asia
The Japanese love their tea ceremonies and have always appreciated green tea's effects on the body and mind. In the land of smiles, tea is not only drunk but also used for face masks. The active ingredients should contribute to cell renewal and refine the complexion. Green tea is considered an antiaging agent in Japan and is also used to prevent the skin from drying out.
Thread Versus Facial Hair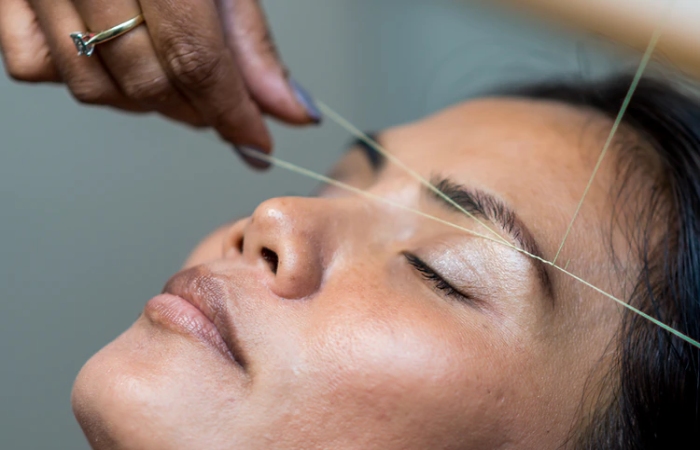 Various Turkish hairdressers in Switzerland have mastered the threading technique. The gentle method of hair removal has proven particularly useful for facial hair. A loop is made with a thin thread. The thread is then set in rapid rotating movements. The hair on the upper lip or eyebrows gets caught in it and is quickly and thoroughly removed.
Wellness for the Hands
The French Queen Marie Antoinette was known for all kinds of excesses. But the monarch also values her beauty. She put a thick layer of cream on her hands, put on gloves, and left the ingredients overnight. Anyone can easily copy this method at home. The hands are given a thick layer of hand cream and wrapped in thin cotton gloves overnight. In the morning, the skin has absorbed the active ingredients and feels soft and supple.
Off to the Sauna in Finland
The Finns swear by it for millennia. If you have not tried it at home, you will be convinced by visiting the north at the latest. Regular sauna visits not only ensure a smooth and fresh complexion; they can also have a positive effect on heart health and nerves.
There is a wide range of saunas in Finland. Tourists can sweat in a 90-degree hot sauna or relax in a salt cave. Infrared saunas are currently particularly popular. The heat can be used to target specific areas of the body and to stimulate them.
Snail Slime from Chile on the Rise
Snail farmers in Chile discovered healing power from ground snail slime in their daily work, where they sink into slime up to their elbows. The wound healing was astonishingly accelerate through the contact with the secretion. Meanwhile, Chile's wellness industry relies on snail slime and offering creams and pastes against wrinkles, acne, and scars.
Argan Oil Massage in Morocco
Argan oil is one of the greatest(most) valuable base oils for cosmetics production. In Morocco, the oil extracted from the kernels of the argan fruits according to an old tradition. To get one liter of argan oil, almost 50 kilograms of fruit needed.
Massages with argan oil supply the skin with valuable fatty acids. Argan oil is rich in vitamin E, counteracts cellulite, and also helps with stretch marks. After treatment with argan oil, the hair becomes shinier and more supple.
A peeling made from argan oil and olive paste for deep cleansing of the skin. Dead skin cells can gently removed, and the pores are deeply cleansed.
Massage for the Brave
We know that people in Thailand know how to do wonderfully relaxing massages. The Asians are now getting competition from Israel. Massages with the reptiles offered on a snake farm. Nervous tourists can let snakes of different sizes slide along their bodies. The unusual therapy intended to relieve tension and alleviate muscle pain.
Also Read: How to Make Strawberry Water with Milk?