Cartilage Hoop Earrings: Sexy Designs You Want Them – Cartilage earrings are exclusive, and they are one of the best forms of self-expression. Many individuals love going for cartilage piercings and adorning themselves with the best earrings.
Since the multiple ear piercing trend is gaining huge popularity these days, several earring options are meant to adorn the cartilage. We will have a detailed look at the cartilage hoop earrings here but before that, let us know more about the different varieties of cartilage earrings.
Cartilage Earrings: The Different Types
There are different styles of cartilage earrings available in the market. These earrings are made of varied materials like surgical steel, sterling silver, white gold, titanium, and yellow gold.
Almost any kind of earring can beautify the cartilage, but the most common ones include posts and hoops. The earrings specifically made for the cartilage area are comfortable. The different types you will find in this category include:
Hoops: There are small hoops available in patterned and plain styles.
Captive Beads: These are well-known hoop styles with just a single beautiful bead placed at the center.
Studs or Posts: These are made of metal featuring gemstones and are perfect for cartilage piercings.
Cuffs: They are ideally useful for adorning the helix piercings.
Circular Barbells: They are metal half-hoop earrings passing through the ear. They feature beaded ends that stick out of both sides of the ear.
Industrial: These are horizontal bar earrings passing through the ear twice. Different styles in this category include twisting bars, plain bars, and even bars with gemstones and beads.
Now, speaking of cartilage hoop earrings available in sexy designs and why they are hugely popular across the market, these earrings are truly phenomenal in their quality.
The earring styles in this category range from punk symbols to classic jewelry featuring gemstones. These are specifically designed to fit the preference and requirements of biker guys, scene followers, and college girls. Let's have a look at some of the sexiest designs here:
Single Cartilage Hoop Earrings in Rose Gold
This modern hoop earring is made of 14-carat rose gold and is a Halo single hoop earring. It will be your go-to jewelry for a curated ear appearance. Specifically designed for cartilage, this hoop-style earring is highly secure and helps make an effortlessly cool style statement. You can create contemporary aesthetics by stacking the piece with other studs and hoops adorning the ear.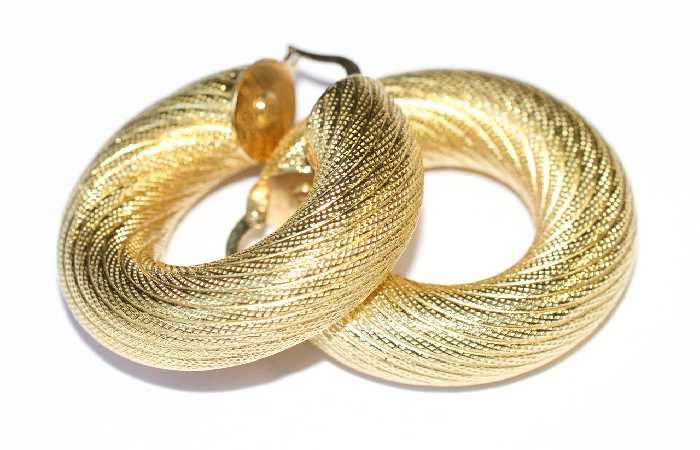 Opal Surgical Steel Cartilage Hoop Earring
Exclusively integrated opal style and surgical steel material make this hoop-style earring the most popular item for adorning the cartilage. This cartilage earring will surely offer you an amazing and elegant appearance.
Silver Cartilage Hoop
Adorn your ears with silver cartilage hoop earrings and spice up your outfit for the day. However, you can easily pair this set with a formal top and slim jeans for a chic and smart work ensemble.
Conclusion
If you have decided to go for cartilage piercings, choose earring styles very carefully. Refrain from choosing heavy and big earrings that might increase discomfort and even the healing time. Carry out a bit of research and choose the perfect hoop earring styles that make you comfortable and stylish at the same time.
Helpful Resources: 
4 Things To Do To Enhance Your Australian Vacation
What to Expect After Your Facial Filler Treatment
Everything You Need To Know About Prescription Glasses With Magnetic Sunglasses