About
CBD Oil For Dogs: Make It A Routine – If you think of getting a pet, you make sure you do lots of research before doing so. This is to make sure that you do what is proper and avoid anything that could harm them. Let's take, for example, having a pet dog.
Dogs are considered a man's best friend. When you think of one as the best, you would want what is best for them; this includes your dog. Before getting one to pet, you for sure have ideas already of the dos and don'ts of taking care of a dog, but here is a refresher for you:
Training And Exercise
Dos
Give your dog enough exercise; they need it.
Look and assess your dog's drive for you to provide him with the right training.
Walk your pet regularly.
Use treats when training dogs to help stimulate their mind into the activity you are giving him.
Don'ts
Over-exercise dogs.
Leash your dog the whole day.
Remember that dogs need to be trained and be given a proper exercise to behave well and have a healthy body. Do not also forget to give your pet enough time to rest(read more).
Dog Food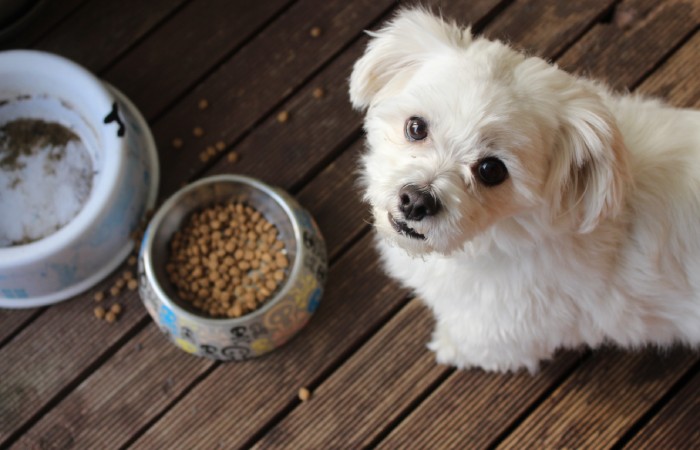 Dos
Look at the packaging of the food you are planning to feed your dog, check the label.
Make sure the food contains meat and is high in good protein content.
Ask your veterinarian what food he could recommend.
Have a regular feeding time for your dog, and it is advisable to feed him 2x a day.
Feed him the proper amount of food.
Always give him water.
Don'ts
Give foods excessively, especially human foods.
Feed them foods that contain caffeine like chocolates.
Provide them with avocado, grapes/raisins, onions, and bread dough.
You may also do training when giving your dog his food, like making them eat their food only when you said "go" or making them sit first before giving them their food.
Grooming
Dos
Always trim your dog's nails.
Bath him at least once a week, especially for shedding dog breeds.
Trim your dog's fur and have it done by an expert.
Take care of your dog's coat by brushing them.
Use soaps and shampoos mostly made for dogs or pets.
Don'ts
Trim your dog's fur on your own if you don't have much idea and experience with it.
Bathe your dog every day.
Always remember that even in grooming, you should be knowledgeable enough as it may also cause harm to your dogs. For example, the inner part of a dog's nail is still alive, so you might want to stay away from it. Cutting it may cause discomfort to the dog or may hurt him, which could make him hate trimming in the future.
As for feeding and grooming your dog, there is one prominent product arising in the market now. You may add CBD oil for dogs into your pet's diet and grooming essentials. This is becoming a trend because of the benefits it gives.
CBD Oil For Dogs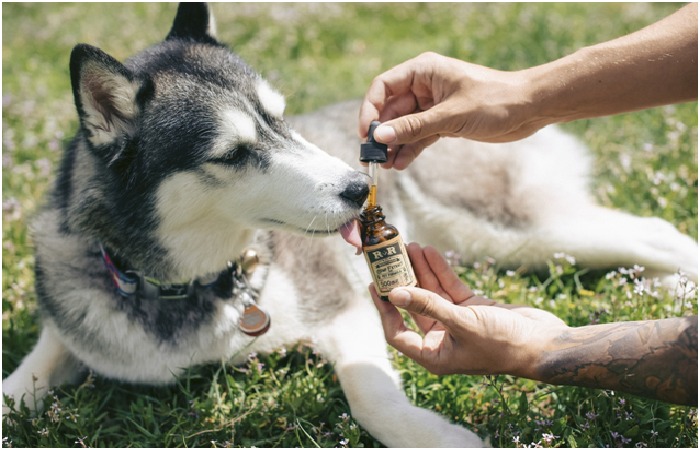 First, What Is CBD?
CBD is short for Cannabidiol. It is one of the numerous components found in hemp plants under the Cannabis plant genus. Although marijuana is of the same plant genus, hemp differs from it.
Marijuana contains more tetrahydrocannabinol, a psychoactive compound that gives the "high" feeling to the consumers. On the contrary, Cannabidiol is a non-psychoactive compound taken from hemp plants; this one doesn't make you feel high.
What Is CBD Oil?
CBD oil is an oil infused with Cannabidiol. It is one of the high CBD-containing products and is said to have plenty of benefits.
How Can CBD Oil Be Used In Dogs?
CBD oil may be taken orally or as a topical.
Oral
You may put the oil directly into the dog's mouth.
You may mix it with his food. However, make sure that you don't mix it with baked goods since the oil will evaporate.
Mix it to his favorite food and as much as possible, something that won't make the oil too obvious. The dog might not like it at first, so you have to conceal it.
You may also add this to your dog's water. High-quality cannabidiol oils usually don't have odor and taste, so you may try diluting them in water.
Make it a home-made treat and infuse it with CBD oil. You may try adding it with peanut butter since peanut butter also contains oil, making the Cannabidiol oil-less or not noticeable.
Topical
You may apply it to your dog's paws and joints.
Massage it directly to their skin.
Benefits Of CBD Oil To Your Dog
Can treat pain. As mentioned earlier, you may apply the oil to paws and joints. This is when your dog is suffering from pain, and since not all dogs are expressive of their pain, using CBD oil to his body would mean you are unaware, but you are giving him medicine.
It has anti-inflammatory properties.
It also stimulates appetite.
It helps with your pet's anxiety; it stimulates its mood and makes him feel happy.
It possibly helps in cancer and cancer-related symptoms like nausea and vomiting.
It helps relax your pet. This is perfect when you have a grooming appointment; it will help your dog behave well.
It helps with your dog's appetite and digestion.
After reading all these benefits, you might want to add CBD oil to your dog's routine. Make sure, though, you are giving him the right dosage, which usually depends on how much concentration of Cannabidiol a product has. Check with your veterinarian about this matter.