Flower Decoration For Birthday Party At Home Ideas – Planning a birthday party is hardly ever a piece of cake, even if you're doing it in your own home. From the invitations to the food and the decoration, there's much to figure out, especially if you want to do it without the help of a party planner. While that can be hard, it's not impossible if you have enough time on your hands. And, of course, the right guidance.
As far as decor options go, your house party planning can get way easier if you stay organized. Make a plan, know in advance what kind of decor you want and what food you'll serve, and definitely have a theme. After you've decided your party theme, you'll find that a lot of decisions become easier. Of course the cake will have buttercream flowers on it for a floral themed birthday party, and of course that's what's going to go on the tablecloth and even in all the decor.
If you want to make all the decor yourself, you're in luck. In today's article, we're going to give you some great flower decoration ideas for a birthday party.
The Right Centerpieces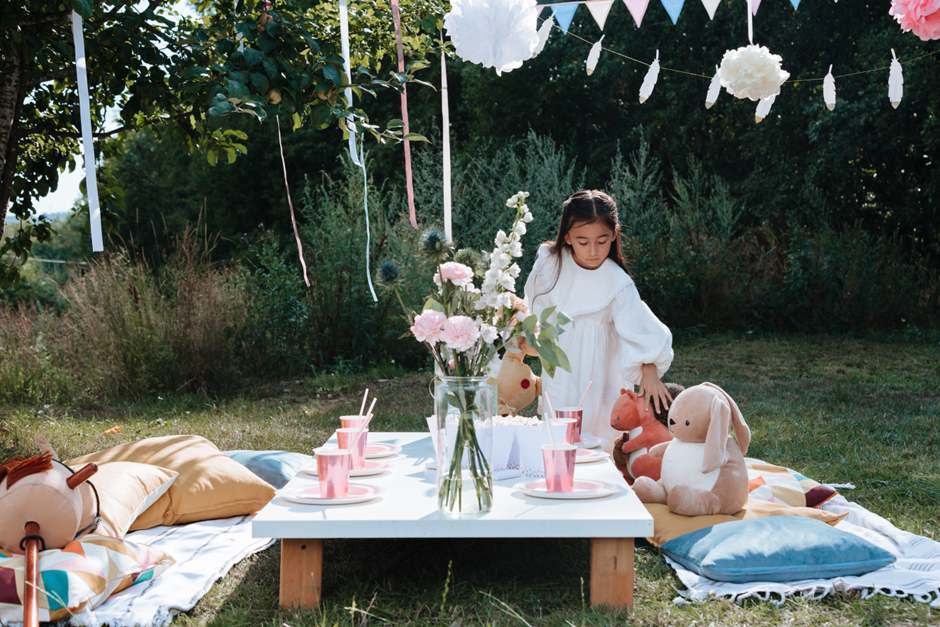 Whatever layout you choose for the party, there will most probably be tables for your guests and loved ones to eat on. You want those tables to look as presentable as possible and for them to tie in with the decor, and what better option for this than birthday flower and plants, especially when your whole party is floral themed?
You can either go down the route of unconventional plants and flowers, like succulents in cute flower pots and a small collection of decoration pieces in the middle of every table, or you can go down the classic route and use floral arrangements. Even within a floral theme itself, you can completely vary the aesthetic of the whole party by varying your choice of flowers.
If you want something darker, choose dried flowers and dark red roses with branches, twigs, and dark green or brown leaves for the floral arrangements. If you want something more feminine and cheerful, opt for floral arrangements featuring bright colored flowers and elements like baby's breath to fill the arrangements out.
When you're setting the tables up, make sure the arrangements aren't too high and don't obstruct the view of any of the guests, and don't make them so wide that they take over the whole table and don't leave any room for the guests to eat on it.
Flower Themed Food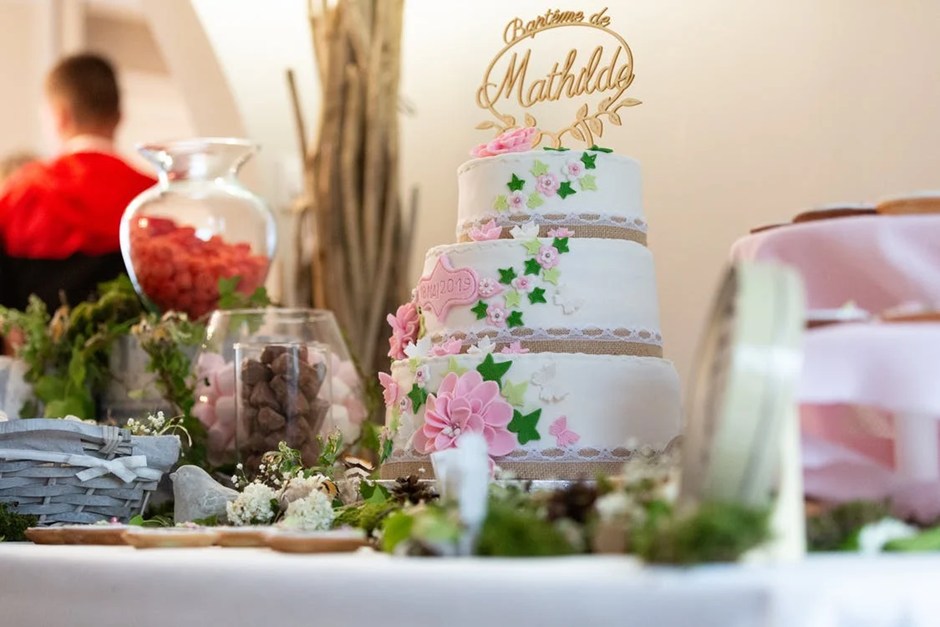 Birthday parties are a great opportunity to add the theme to your food. With the cake and a lot of desserts usually being served, the decoration potential is unmatched. Make sure to add piped flowers to your cake, and maybe even add some flower themed cupcakes and other desserts to the mix.
If you're doing a snack table, you can lay all the food out and make it look like flowers, or make it brightly colored so it goes with the cake and the rest of the desserts. Even the tablecloth can be floral themed – if you don't already have one with flowers printed on it, just take a plain tablecloth and paint the flowers on. For faster results, you can paint the flowers on the tablecloth with the help of a rubber stamp dipped in paint – you'll have a floral tablecloth in no time.
Even the snacks that aren't dessert can be made to fit the theme – cut the sandwiches into flower shapes, you can make pizza muffins shaped like flowers, and much more. Just let your creativity loose and see what you come up with.
Floral Decorations
The main and most important part of your decor is the part that goes right behind the snack table where the cake will be cut. You can get all sorts of decor from the craft store or a party supply store, and you can even make your own if you want. The easiest would be to buy balloons with flowers on them and decorate your party like your normally would. Another alternative would be to use paper flowers, and an even more interesting idea would be to transform he balloons and the flowers into a graceful arch to place behind the table where you'd cut the cake.
You can also make a flower wall if you're having the party outdoors. To do this, simply erect a plain woodboard behind the table and decorate it with flowers and some glue. You can also paint or stick the birthday person's name on the woodboard. If you don't like the way the wood looks, consider using a floral pattered sheet propped up with the help of a wooden frame or spread over the wall for your decor.
Flower Themed Invitations
The floral theme isn't just supposed to be for your wedding – make sure you're bringing the spirit to your invitations too so your guests know what to expect, and maybe even so they can dress according to the occasion.
If you want to keep your invitations fun and bright, consider drawing flowers and doodling on plain white invitations. For a more sophisticated invitation, you can add pressed flowers to the envelope containing the invitations and seal them with wax and a seal with a floral pattern on it.
Given how popular flowers are and how much art they inspire, there are going to be a lot of design options for you to choose from, so don't miss out on the opportunity to create some amazing stuff!
Party Favors and Presents
Include flowers in all of the party favors, and of course don't forget to give them to the person whose birthday you're celebrating.
A bouquet with the birthday presents would be a great idea, but if you want to step it up a bit, consider edible arrangements that are floral arrangements with things like candy and desserts incorporated into the arrangement.
As for the party favors – simply adding a single flower or single flower bouquets along with some flower themed snacks from the snack table for the guests to take home would be fun, but you can change what the goodie bags contain depending on the age group of the people in attendance.