Are you thinking about becoming a CBD retailer? There is no better time for joining the industry, as the demand for cannabidiol products is getting higher by the minute.
In order to appeal to consumers, retailers are expected to sell first-rate, non-GMO products available in a plethora of forms. Therefore, every aspiring vendor should partner up with a reputable CBD wholesaler, offering organic goods tested in third-party laboratories.
The tips below will assist you in choosing the right cannabidiol wholesale supplier.
Check product quality
The quality of products provided by CBD suppliers is considered the most valuable factor in the decision-making journey. It's of the utmost importance for these goods to be properly labeled and free of toxins, as customers are interested in purchasing pure, high-quality cannabidiol. The wholesale distributor isn't supposed to sell CBD produced with unsophisticated extraction methods like those involving propane and butane.
In contrast, suppliers are expected to offer cannabidiol extracted from hemp with sophisticated extraction methods, such as CO2 extraction. Hemp is supposed to be grown in suitable conditions in order not to pollute cannabidiol with pesticides, metals, and other harmful substances. Reputable CBD wholesalers, like Cheefbotanicals, provide non-GMO hemp-derived products with a Certificate of Analysis. Every provider should obtain such a certificate for its goods, as it shows every single ingredient used in the production process.
Moreover, the amount of THC is supposed to be inspected prior to investing in CBD products in order to adhere to legal requirements. In compliance with the law, THC in cannabidiol goods shouldn't be higher than 0.3 percent. Otherwise, you might end up having problems with the law, as well as drag your customers into a legal mess.
Check the assortment of products
Another factor worth inspecting when choosing a CBD wholesale supplier is the selection of products. Considering the large number of cannabidiol sellers in this industry, offering an extensive range of goods is essential for staying competitive. For instance, suppliers are expected to offer a variety of tinctures, oils, isolate, topicals, edibles, vapes, pre-rolls, etc.
Nowadays, the majority of customers are interested in experimenting with various forms of cannabidiol, not just oils. For instance, CBD topicals have made a boom in the world of cosmetics, assisting skin hydration and the treatment of certain skin conditions. Make sure the distributor you choose provides a wide range of face creams, body lotions, bath bombs, salves, gels, balms, etc.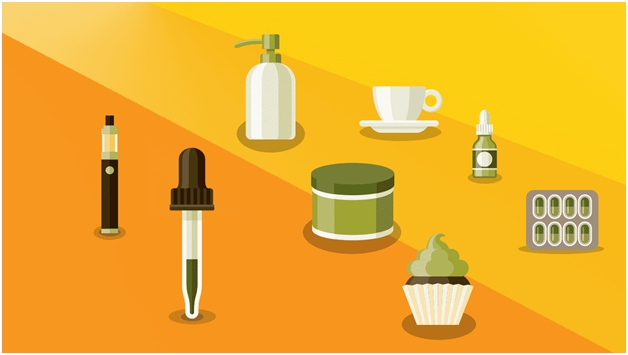 In addition, the products you decide to purchase are supposed to include edibles with delicious flavors. CBD honey sticks, gummies, and chocolate are among the favorites, available in packages of different sizes. Make sure the edibles are gluten-free and dairy-free, made with natural ingredients and no artificial colors. Read here about the types of artificial food dyes and their effect on consumers.
Look for lab-tested products
Laboratory testing is yet another vital factor to take into account when looking for a trustworthy CBD distributor. It's common for cannabidiol goods to be mislabeled in order to trick individuals into purchasing products abiding by legal requirements. However, these contain higher amounts of THC and other cannabinoids, harmful to the health of consumers.
In order to avoid being deceived into purchasing goods of low quality, make sure these are lab-tested in a third-party laboratory. Wholesalers should provide test results for each product, denoting the exact levels of THC, other cannabinoids, and contaminants.
Check hemp source
Last but not least, the source of hemp is crucial in the choice of CBD wholesale supplier. It's important for hemp to be cultivated in the United States instead of being imported. Hemp imported from abroad is considered less reliable in terms of quality, which is why one is advised to check the origin of cannabidiol goods.
Furthermore, hemp grown at organic farms is considered safer and of higher quality. This plant is known as a bio-accumulator, referring to its ability to draw toxins, metals, and other pollutants from the soil and the atmosphere. Check out this link, https://www.encyclopedia.com/science-and-technology/biology-and-genetics/environmental-studies/bioaccumulation#:~:text=bioaccumulation%20An%20increase%20in%20the,wide%20variety%20of%20organic%20compounds., to learn more about the process of bioaccumulation.
Final word
Choosing the right wholesale supplier is your ticket to success.
Your customers deserve organic, gluten-free, lab-tested goods, not products of low quality