Rings, necklaces, and brooches that are vintage might be considered a thing of the past by some, but their value is still rising because of the societal values and culture that they may represent. They are beautiful expressions of time, and if you're interested in some, the good news is that there are a lot of antiques available for you.
Find them everywhere from pawn shops, e-commerce listings, yard sales, and more. They are very beautiful and unique, and you can find that much of the gold, gemstones, and silver are still durable and gleaming. However, it's best to shop carefully, so that you wouldn't end up with junk. See info about the assessment of quality jewellery with gems on this site here. If you're going for high-quality and timeless pieces that everyone will admire, below are some tips that can help you out.
Only Deal with Trustworthy Shops
Merchants who have been around for years might have gotten themselves some exclusive and rare pieces that others may not be aware of. Although it might be easier to go to a mall and get that beautiful bling that caught your attention, it's still best to only deal with reputable and regulated stores in your area to make the most out of your investment. 
Getting proof that a specific statement piece was made around the 1900s should be no problem for the right dealerships. You can get a certificate or any proof that what they are selling is authentic and legal.
Process of Identification
There are a lot of jewellery out there, but how do you know if they indeed came from the previous era? Fortunately, you have identifiers that can guide you in the search for the right necklaces and gold. Vintage types are about 50 to 99 years old, while antique is over a century. It's important to note that some flea markets and older shops may also sell them. Knowing what to look for will increase your chances of getting something that's worthy and beautiful.
Categories for vintage may include art Deco, retro, and 20th-century jewellery. Those that have logos and manufacturer marks that said that they were made during the 80s still fall into the vintage category. France developed the Art Deco Era through the amazing architecture and visual arts, and this is where you should start researching to know what the jewels and alloys of that time look like.
Look at the cut, style, and designs of a specific piece that you're interested in. If they're reflecting the 1930 or earlier era where white gold, platinum, and silver are often the norm, then you might have a higher chance of getting something genuine. 
Know that gold was considered to be very precious and scarce during WWII, so people looked for alternatives. However, with the alloy of gold and silver, some of the necklaces and hair clips have become more durable, and they still retain their aesthetic looks today. 
Introducing the Era of Emeralds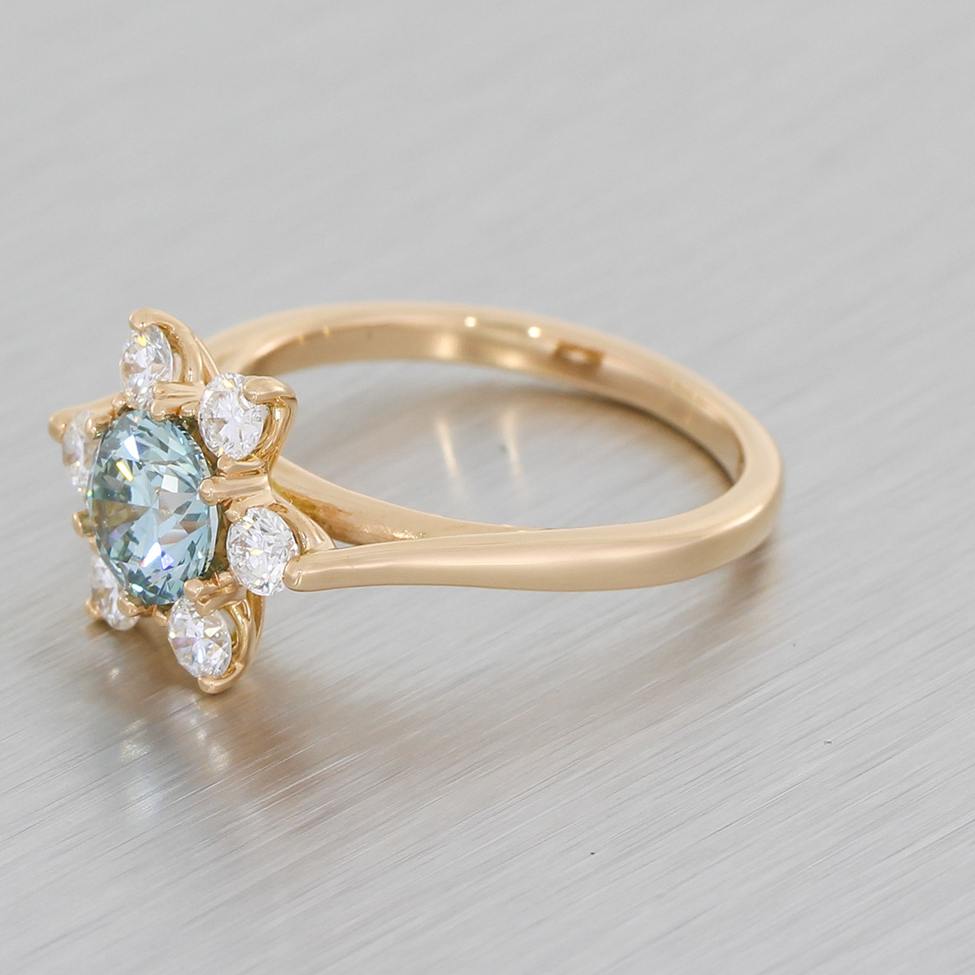 Green colors of emeralds are often sought-after by many collectors, and they are very rare. In ancient folklore, people believed that putting the gem under your tongue will enable you to see what the future holds. Although this wasn't scientifically proven, this gemstone has still interested Queen Victoria, the Duchess of Cambridge, and Cleopatra. 
When you want to make a statement, but you don't want to break the bank, vintage emerald jewellery can be the best option for you. Reselling them and fetching a good price is pretty common especially for collectors.
Find ones that are popular during the Victorian, Edwardian, or retro times and who knows? The piece might even be in the possession of a pharaoh or a notable person in the past. Other considerations may include the following:
Craftsmanship – Large-scale manufacturing of anything, including jewellery was only rampant during the 19th century. This is a process that enabled manufacturers to create necklaces and rings in massive quantities.
Vintage pieces are more valuable and expensive because they were hand-crafted by an expert or a goldsmith. However, in the 1940 and 1950, many of them were manufactured with the help of the machines, but they are still considered valuable. It's best to look on the underside of the rings and other places to see if you're holding something with a high-quality finish from the bottom to the top.
Materials – Aluminum may be included in some artisan pieces, and with the help of an anodizing technique, it can provide pretty and bright colors to almost anything. It can be uncommon, but costume jewellery has used brass in the past because it's good for casting. It's not going to contain precious metals, but it will not corrode when used regularly. However, people with allergies should avoid these especially if they are looking to sell some of the bracelets and necklaces later on.
Gold is very versatile, and it's one of the top-notch materials in many vintage pieces. Its warm colors don't rust, and it retains its beauty even after a few centuries have passed. It's hypoallergenic, and it's available in various purities and karats. 
Sterling silver may also be an option, and it's about 92% of the metal that's combined with around 8% of others. Thinner layers, especially the silver-plated ones, may be prone to damage, so get the thicker options whenever possible. See the post about silver plating at this link: https://www.sciencedirect.com/topics/engineering/silver-plating. 
Carnegie and Chanel Brands
Coco Chanel began creating statement and luxury accessories in the 1920s. Their artful designs have kicked the beginning of fashion crazes that are still going on even today. They have gorgeous faux pearls and gold-plated necklaces that have Cs with overlapping backs. 
Meanwhile, Swarovski crystals have been the specialty of Hattie Carnegie, and there are a lot of animals, florals, and gold mesh. The logos of the company may include her initials or full name. Costume types are very valuable, and even the pins can fetch reasonable prices for almost $200 or more.