Every lady fantasizes about possessing pearl jewelry, and fortunately, they come in a variety of forms and sizes to fit everyone's tastes. So, whatever you choose to wear, it will surely enhance your look. Pearls are popular because they are one of the few pieces of jewelry that are always stylish and can be worn through every season. In contrast to the glitz of cut diamonds, the pearls' beauty catches the mind unexpectedly and distinctly.
Their uniqueness makes them appropriate for and complimenting every skin tone, hair, and eye color. Women who wear pearl jewelry have a distinctive appearance. When they feel their outfits are lacking something, they usually accessorize with these milky gemstones. They are the perfect accessory, as you can combine them with anything, whether it is a summer cotton dress or a cashmere turtleneck that you wear during the winter season. It can convert your usual outfit into something chic in no time.
Here are five stunning outfits that you can effortlessly combine with pearls.
Casual summer outfit paired with a unique pearl necklace
A lovely piece of pearl jewelry may effortlessly complement a casual summer outfit for a fun beach party. It will make you feel cozy and give you a fashionable look. So, combine a cotton white skirt with a sophisticated V-neck T-shirt, and accessorize this fit with a Tahitian pearl necklace. Since these Tahitian gems can make your outfit colorful and modern, you should finish off your outfit with beige gladiator sandals to balance the look.
Denim jumpsuit and pearl earrings, the perfect fall combination
The worldwide jumpsuit market is larger than ever, with a value of $3.2 billion expected by 2030. As a result, the options are numerous. Given the chilly fall weather, a denim jumpsuit with long sleeves can be the ideal fashion option for you. Denim is a classic, and it's hard to picture your wardrobe without it.
Always add a burst of color to your denim ensemble with vivid pearl jewelry. A denim jumpsuit already has a rugged aspect, and simple pearl earrings can dress it up. To balance your style, use white pearl earrings with a black or blue denim look and black pearl earrings with other denim colors.
Cargo pants and pearl pendants to welcome spring
Cargo pants have grown in popularity as a key fashion trend in recent years. Their distinctiveness stems from their adaptability and the chance they give for ladies to create stunning outfits with only a few basic wardrobe components. They are distinguished by their large pockets on the sides of the leg and are often made of a strong material. They are perfect for the spring season, as the weather temperatures vary, so you can combine them with T-shirts, buttoned shirts, and leather jackets.
It's a fun task to accessorize your outfit when you're wearing cargo pants. That is why adding pearl jewelry will make things easier. A single white pearl pendant and matching earring studs can complete your outfit. You may also wear a light pink or lavender pearl pendant and ring to balance out the brightness of the pants. If you wish to opt for a darker combination, you can wear black cargo pants, a gray shirt with a low cut, a black pearl pendant and pearl bracelet.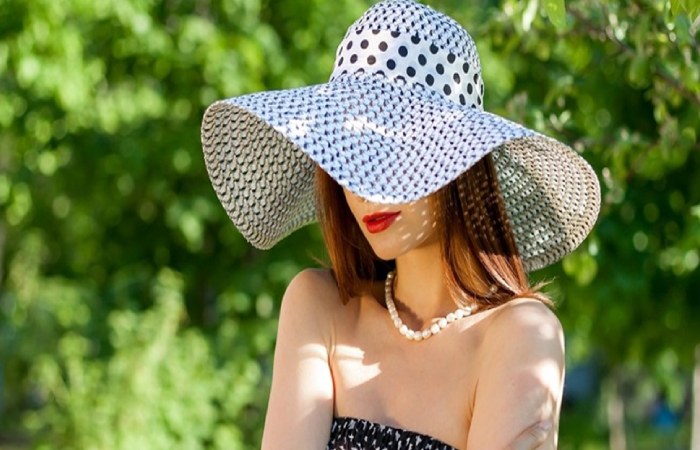 Turtlenecks and pearls for the winter season
Turtlenecks are the perfect winter wardrobe piece to wear with pearl jewelry. They may be paired with long and short white pearl necklaces and hoop pearl earrings to make your accessory the focal point of your combination. They can also be worn in gold or silver color, depending on your outfit color combination. If you believe your turtleneck is too simple, consider wearing it with colorful pearl jewelry.
A little black dress with white pearls
The greatest combination is a traditional little black dress with white pearls. A single-strand white pearl bracelet, stud pearl earrings, and pearl necklace complete the look. If you think your dress is too plain, try experimenting with different pearl hues. For instance, if you're going to a luxury restaurant for a winter holiday party, pair your dress with a pink or white pearl necklace and dangling earrings with silver or gold details, stilettos, and a stunning fur coat.
Final thoughts
Pearls are the only testament to Mother Nature's beauty and the wonders she creates. Since its discovery in ancient times, ladies have loved to complement their outfits with pearls due to their amazing shine and distinctive glitter. This is still true today since pearls are regarded as a timeless accessory, perfect for every season, and you can simply match them with whatever outfit you choose to wear in the shape of pearl pendants, necklaces, bracelets, rings, and earrings.