Spring is here, and it's time to get outside. Soak in the sun, go out and explore, and find new things about your home to love. When dressing for this weather, you need style, you need function, and you need to ensure that your wardrobe has these six spring fashion essentials this year.
1.   A Trench Coat
Trench coats are the perfect outwear for spring. They are the right weight, they can work to keep that pesky rain off, and there are so many incredible styles out there for you. You can opt for a long-lasting classic in tan, black, or navy, or you can go all out and choose something bold, like a striking red number. There are a variety of different designs out there as well, allowing you to really pick something that will elevate most if not all of the looks in your wardrobe.
2.   Statement Leather Boots
Genuine or vegan leather boots are a great way to step into spring. There are so many great designs, and when you choose to last, you have a classic fashion staple that you can use to establish and define your wardrobe. Women's cowboy boots, for example, can add that extra flair to your spring outfit and can look great against a variety of different looks. Just ensure that the boots are ready for hard-wearing as we transition through this wet and rainy season.
3.   Puff Sleeve Dress
Puff sleeve maxi dresses are the perfect transition piece. You can dress them down easily by wearing your cowboy boots or you can dress them up with a clutch and some heels. They are versatile and can be layered up for colder weather and worn on their own once we finally transition into summer.
4.   A Co-Ord Spring Set
A matching suit set in breathable fabrics is a great, stylish way to step into the business world this spring. If suits aren't your thing, find another co-ord set that can be dressed up or down and similarly warmer or cooler to really get a lot of use out of your set this spring and throughout the rest of the year, too.
5.   Your Staple Denim
Right now, denim midi skirts are all the rage. Before you go out and buy one for your own closet, however, be very critical. Denim is a staple material for spring and tends to look good on everyone.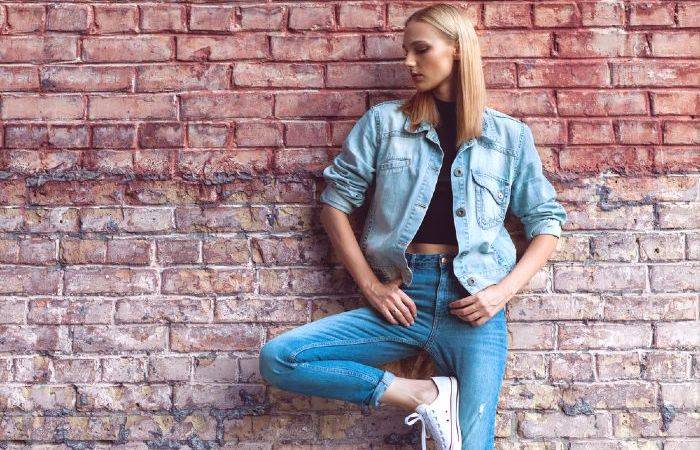 The good news is that the appeal of denim isn't in the shape but the texture. To really stand out this spring and do your wardrobe a favor, go out and explore a variety of cuts and shapes to find the perfect denim pieces for your wardrobe (whether they be jeans, skirts, jackets, or even dresses).
6.   Utility Jumpsuit (or Playsuit)
The utility jumpsuit is another classic that everyone is loving out on the streets this year. They are more comfortable and warmer than a dress and carry a classic, striking style all on their own. If jumpsuits aren't your thing, consider a playsuit instead. Like with a shorter dress, you can make them warmer by layering and worn on their own, making for the perfect summer outfit.