Soft and Well-Groomed Lips – Beautiful lips are part of a radiant smile. With regular use of a lip mask, your lips will become soft and delicate. In the following article, we Beautikue have put together 10 tips for Soft and Well-Groomed Lips.
#1. Lip Massage with a Toothbrush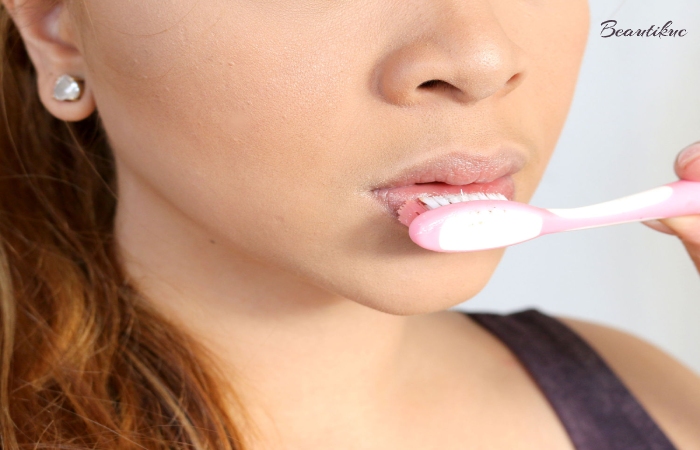 A regular massage with a toothbrush is ideal for promoting blood circulation in the lips. Brush your lips once or twice a week in gentle circular motions. Brushing removes excess skin and makes the lips more supple. It is essential not to press too hard, as the skin is particularly sensitive here. It is best to use a soft toothbrush for lip care.
Also Read: How to Make a Banana and Watermelon Smoothie?
#2. Use Lip Scrub to Soft and Well-Groomed Lips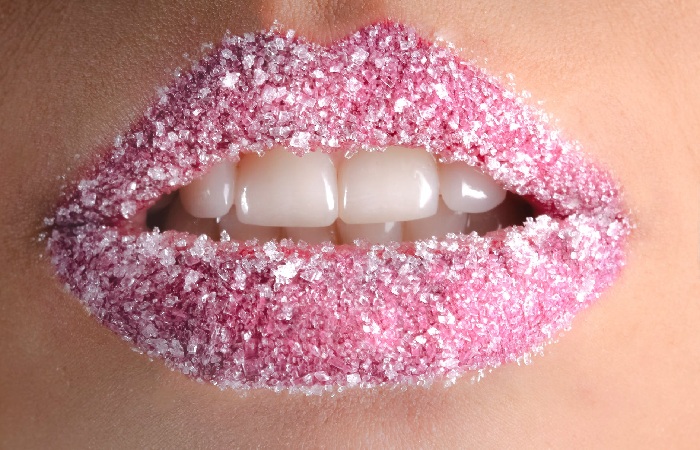 If the lips are dry and cracked, a lip scrub is a good idea. Apply the scrub to your lips and massage gently for about five minutes. A soft toothbrush is well suited for this. Then rinse everything off thoroughly with warm water. There are various lip scrubs on the market, but you can also easily make the care yourself.
You need:
two teaspoons of honey
two teaspoons of brown sugar
Three tea spoons of olive oil or coconut oil
First, mix honey and sugar and then add the oil to the mixture. If you take an almond oil instead of olive or coconut oil, you will provide your lips with more moisture. It is best to use a nourishing lip balm after peeling.
#3. Apply Lip Balm to make lips Soft and Well-Groomed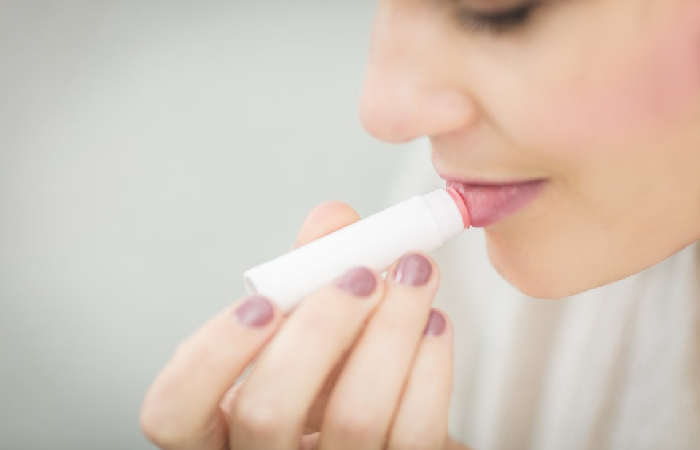 You can find a wide range of lip care products in stores. A natural lip balm with beeswax or shea butter is ideal. The care stick supplies the skin with moisture and nourishing fats and keeps the lips supple. Under no circumstances should the care product contain mineral oils, as we may ingest small amounts of the product with our tongue. The harmful substances are distributed in the body via the saliva. Many manufacturers do not add mineral oils. To be on the safe side, it is best to look at the ingredients or use natural cosmetics.
#4. Use Anti Aging Skin Care Products
Age does not stop at our lips either: Smaller wrinkles form around the mouth, making the lips look wrinkled and become stronger over time. Anti-aging products with hyaluronic acid or collagen, which provide more elasticity, are perfect. There are also various serums on the market that are precisely tailored to the needs of aging skin. Products that contain vitamin A are recommended. You don't have to resort to drastic measures such as spraying on the lips; a lot can be achieved with daily care.
#5. Apply Sunscreen make lips Soft and Well-Groomed
In summer, we often carefully apply sunscreen but neglect the lips, which, of course, also have to be protected. Make sure you also think about effective sun protection during your winter holiday and in the mountains. Care pens with a high sun protection factor are perfect. For the experts, this led to a devaluation of the test result. Products with titanium dioxide are an alternative, but titanium dioxide is suspected of being carcinogenic if inhaled. Nevertheless, the experts currently rate UV care sticks with titanium dioxide as harmless.
#6. Do Not Moisten Lips with your Tongue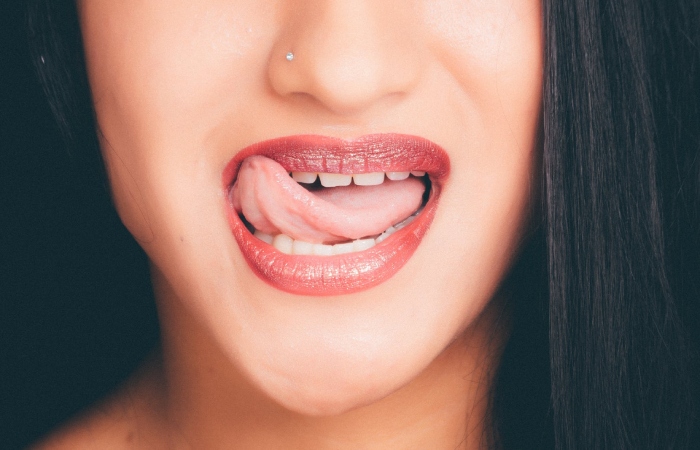 Lips have no sweat glands and therefore do not have self-protection that protects against drying out. The idea is obvious: If the lips are dry and cracked, we moisten our tongue areas. In this way, the chapped skin on the lips dries even faster. Better to use a good moisturizer for chapped lips.
#7. Drink Enough Water to make lips Soft and Well-Groomed
It is important to drink enough. Between 2 & 3 liters of water or tea a day are perfect. Water keeps the entire body healthy and makes the skin firm. If the organism lacks fluid, this can be seen directly on the skin, because flaky areas appear and a feeling of tension arises. Dehydrated lips often show cracked and chapped lips. In order to prevent skin aging and give your lips a healthy appearance, you should drink a lot on a regular basis and obtain the regular amount of water that your body needs everyday. You must also ensure that your drinking water supply is clean and sufficient, you can look for water companies near me and select the best drinking water provider for your home.
#8. Refrain from Nicotine
Smoking is detrimental to health, as is well known. The nicotine causes the skin to age faster, so the skin around the lips naturally also looks unhealthy. In addition, the blood vessels narrow due to the nicotine, and the result is a pale and limp appearance. Nicotine changes the vitamin C content of the skin, and less collagen is formed. This has negative consequences for the elasticity of the skin – whoever smokes looks older.
#9. Apply Lipstick Only After Care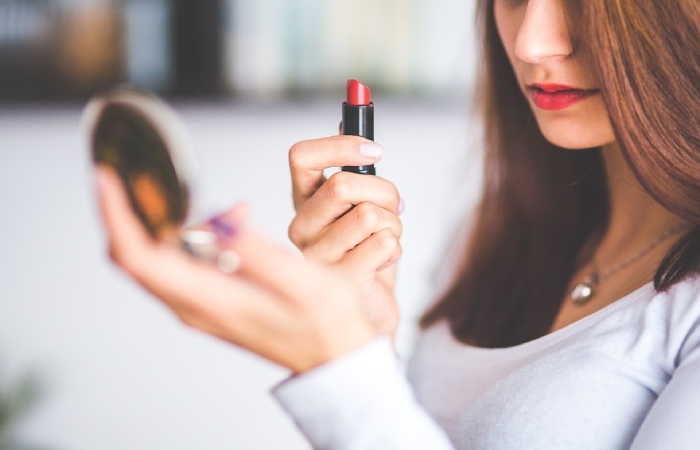 Painted lips look attractive – but it is important to apply the color correctly. Moisturizing beforehand is particularly important if you are using a matte lipstick. Otherwise, cracked, and the color emphasizes chapped lips. So make sure to utilize a moisturizer or even a peeling beforehand to make the lips' skin supple. Concealer is an insider tip for full lips: Apply a little concealer to the center of the lips and smudge it all with your fingertips. Use a lip gloss over it, and your lips will look noticeably fuller.
#10. Pay Attention to the Shelf Life of the Cosmetics
An expiration date is not always printed on cosmetics. However, the products do not have an unlimited shelf life. Lipstick usually lasts between one and two years. If it becomes crumbly and can no longer be applied properly, you should no longer use the product. The lipsticks last around 30 months if unopened. Oily lip care sticks should ideally be used within a year. The manufacturers even state that the pens can be used for 12 months from the opening date on many packaging.
Also Read: 10 Care Tips for Colored Hair