Turn Heads With A Stylish Small SUV in 2022 – Are you thinking of buying an SUV but you are not sure where to start?
Small SUVs have become very popular in 2022 because of their sleek looks, powerful feel, lower purchasing price and affordable running costs, especially when compared to traditional off-road vehicles.
Here is a look at the top 7 small SUVs to drive in 2022.
1) Audi Q2
The Audi Q2 was one of the very first SUVs that combined a smaller size with premium features.
The Q2 comes with an eight-speed automatic transmission and adaptive cruise control which makes it an extremely smooth ride.
The Audi Q2 has a brilliant infotainment system – better than that of the larger, more expensive Audi SUVs – which connects to Apple CarPlay and Android Auto.
Pros
Stylish, comfortable interior.
Easy and smooth handling.
Good ground clearance.
Cons
Slightly more expensive than some other small SUVs.
Has 19-inch alloy wheels which has a bit of a firmer ride.
2) Hyundai Bayon
The Bayon is modelled on the well-loved Hyundai i20. This compact SUV offers a quiet and comfortable ride.
The Bayon takes safety technology seriously, with autonomous emergency braking abilities and rear-cross traffic alert.
Pros
A smooth ride with good fuel efficiency.
An excellent family car that prioritises passengers with rear air vents and plenty of space.
Although it does not have an electric motor, it still has a low carbon footprint with low carbon dioxide emissions.
Cons
Has quite a low driving position which might not be to everyone's comfort.
There are no seating options available.
The interior lacks some sophistication.
3) Nissan Juke
The newest Nissan Juke makes up for what its predecessors lacked. This car has the most stylish interior of any small SUV, with leather trim, keyless entry and push-button start, climate control and a light but powerful engine.
On the horizon is a new Nissan Juke plug-in hybrid model, which is expected to be released in mid-2022.
Pros
Very high safety rating and plenty of safety tech.
The smartest interior of any small SUV.
An elevated driving position.
Available in front-wheel drive or all-wheel drive.
Cons
Can be bumpy to drive.
The infotainment system is lacking.
Nissan does not have the best reliability record of all car manufacturers, although the Juke is changing that.
4) Seat Arona
The Arona is a great choice of SUV. It has precise handling and is a practical and affordable SUV option. The smaller 1.0-litre petrol engine may seem meek, but it is a great option for a new car if you plan to be driving mainly in urban areas.
The LED headlights will light up your way, and several driver assistance technologies will make the drive enjoyable.
Pros
More space than a lot of the rival SUVs.
Well equipped with plenty of technology.
Precise handling.
Cons
The interior is lacking.
Top-class models can be a bit expensive.
5) Peugeot 2008
The Peugeot 2008 is one of the best small SUVs out there. These models come with eight-speed automatic transmissions, petrol engines with excellent fuel consumption, and all the technology to make this an excellent drive.
For the environmentally-conscious car enthusiast, there is also the Peugeot E-2008, which offers an electric power alternative.
Pros
Stylish interior with modern comforts.
Fuel efficient petrol engine that has plenty of power.
Cons
Slightly more expensive than other small SUVs.
No all-wheel-drive systems options are available yet.
6) Volkswagen T-Cross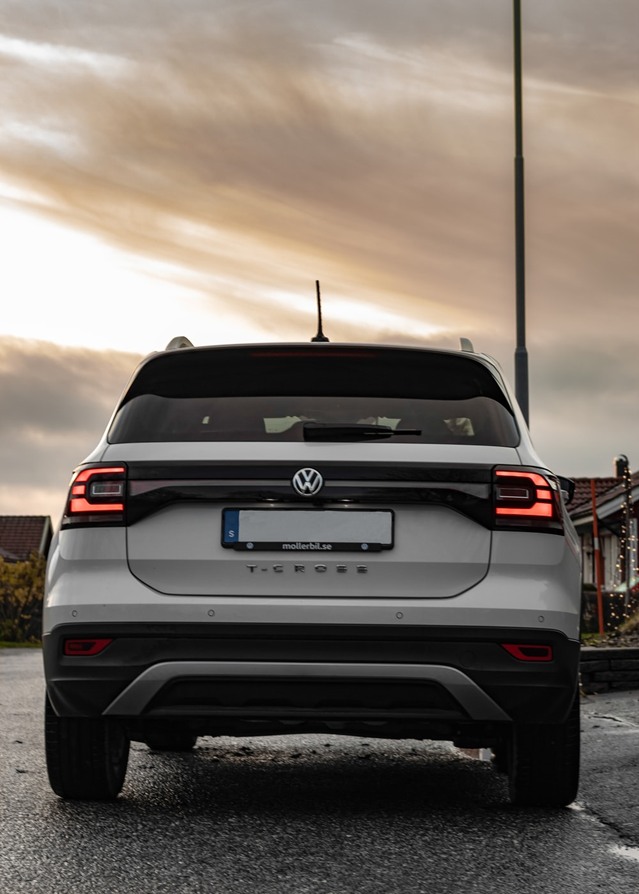 The T-Cross is extremely popular because it gives drivers exactly what they want. It is light on fuel, easy to drive, safe and has plenty of space inside. It is also small enough to drive through the city.
Pros
Roomy interior with plenty of space.
Plenty of safety features.
Fun and easy to drive around town.
Cons
The R-Line and SEL are a little bit too expensive.
7) Ford Puma
Many people are in agreement that the Ford Puma is the best small SUV to buy. This nippy car is affordable, has a low carbon footprint, offers excellent fuel efficiency, has plenty of cargo space, and is an all-around beautiful, compact SUV.
Pros
Very fun to drive.
Perfectly blends a good fuel economy with punchy performance.
Cons
Driver visibility could be improved.
Final Thoughts
You cannot go wrong with a small SUV in 2022. Any of the cars listed above are bound to have you turning heads wherever you go.