Want to Fulfill Your Princess Dream? Dresses with Roses Can Help – Comfortable and cute outfits – is something any of us wants. However, sometimes there are days when it almost feels impossible to style anything remotely decent. The clothes don't match, the shirt you picked is dirty, and you can't choose a pair of shoes for your life of you. All you might want in this situation is something that can be just thrown on as a complete look already. Maybe something simple, maybe something elegant, but most importantly – something that will make you comfortable. In this case, a good linen dress might be the best solution. It's comfortable and perfect for the hot summer days as linen is a natural material that allows for your skin to breathe. A dress itself is a complete outfit – you won't necessarily need to think about putting on anything else. But where can one find such a perfect gown?
There are many brands on the market that might interest you if you are looking for that one perfect summer dress. However, because of the variety of options, it might be hard to decide where to start looking exactly. There might also be a feeling that you are seeing a lot of similar designs. In that case, there will be a need to make research on their quality, comparing them to one another. That seems like a lot of work, doesn't it? Luckily, there are fashion labels that can give you exactly what you were looking for right away. For example, the Ukrainian brand Sleeper. It has anything from dresses with roses to picnic sundresses and even bridal gowns. With so many versatile and unique designs it would be impossible to not find anything at all. Therefore, if you want to have a successful shopping session, you might want to start by checking out Sleeper.
Daily Sleeper Atlanta Dress – a Gown with a Cult Status
Most brands specifically create summer collections, but not all of them make them as versatile as Sleeper does. If you decide to look for the Sleeper dress for this summer, buckle up because you will be given a wide range of options to choose from. In general, this is one of the reasons why the brand is so popular. It offers a lot of unique designs and continues to come up with new ones. Besides, the fashion label is always creative when it comes to adding new positions. And they don't give up on the classic designs, always trying to reinvent the beloved pieces.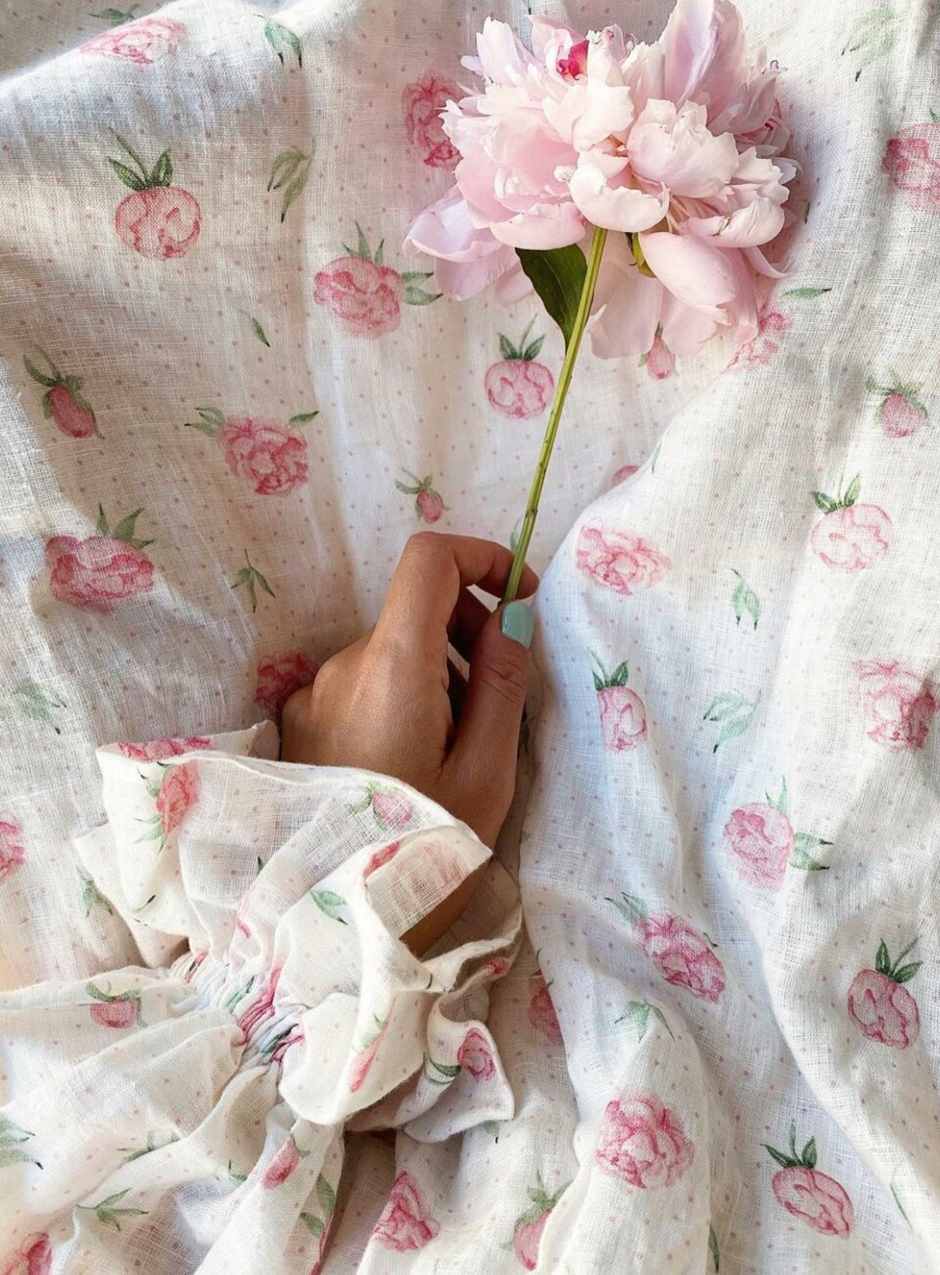 By the way, the Daily Sleeper Atlanta dress is one such piece. The gown has reached a cult-like status upon its introduction into Sleeper's stock. Nevertheless, even though being one of the most beloved pieces, the brand didn't stop its development. That's why now you can get this dress in twelve colors: simple and sophisticated navy blue, fun and bright lime, or coral. There are also a few printed options:
in pansies
in roses
and daisies.
All the options were made with consideration of the highest quality, style, and comfort levels in mind. And even if you are not the biggest fan of the floral print trend, you might like the way Sleeper brought this one to life in its designs. The dresses with roses, for example, will help you express your sensuality in a non-pretentious way. And even though having a bit of a romantic vibe, the gown can easily become a part of your everyday life, as well as be an option for more solemn occasions.
Deigns that Balance Perfectly Between Luch Chic and Subtle Elegance
Of course, the Atlanta dress is not the only option on Sleeper's website. There are a lot of other interesting designs there. Moreover, besides more relaxed dresses, some gowns combine minimalism and detalization, refinement, and pageantry. Look at the Marquise linen dress, for example. Yes, there is not much prominent detail to it, however, the corset detail which goes in front and the back of the dress gives the design an extremely distinguished look. With this dress, you can be just like one of those French-novels-girls. And you can easily style the dress up just by putting on a pair of heels and throwing in some jewelry.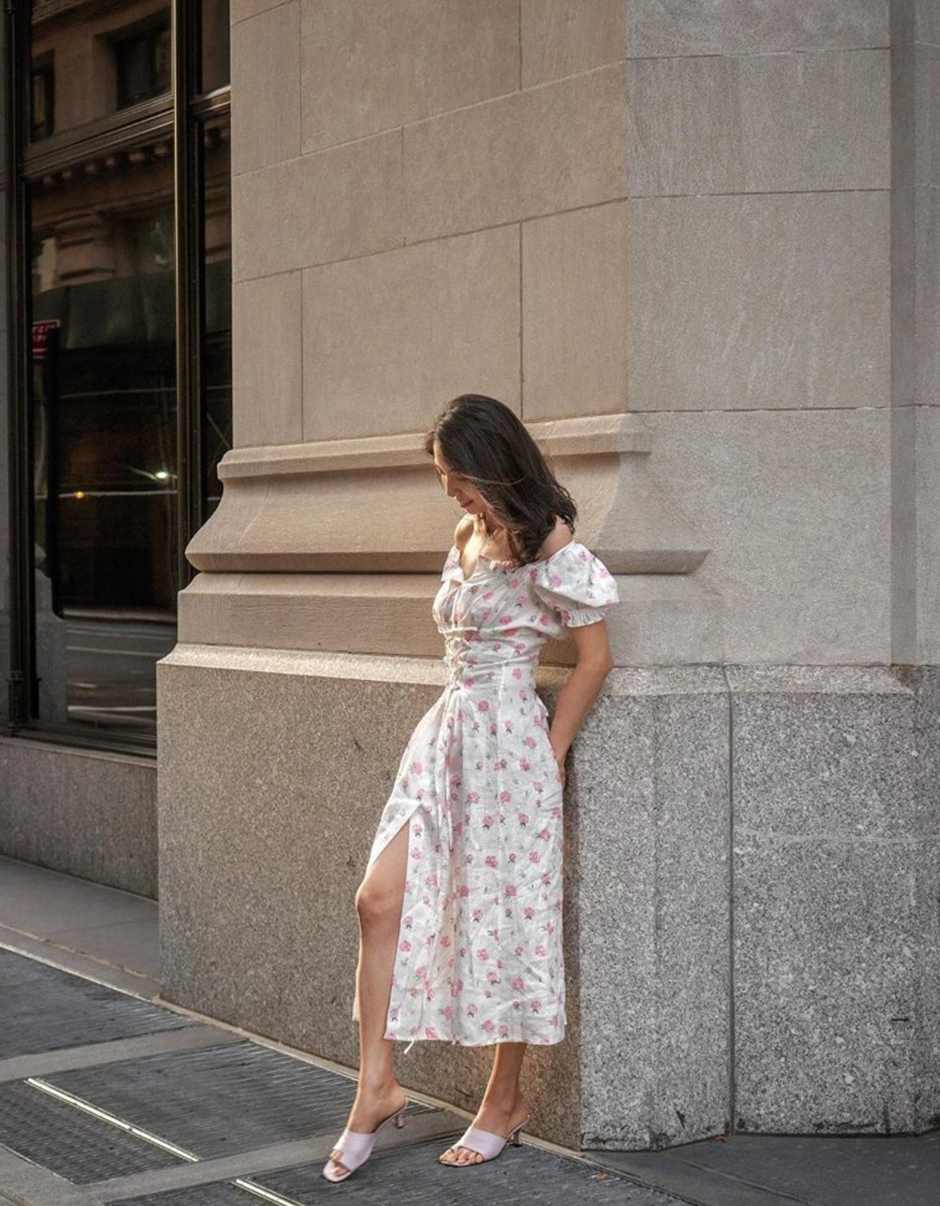 If you scroll more through the Sleeper website, you will also see other gowns with similar vibes. Opera silk dress in pearl white can as well be perceived as a piece that effortlessly combined minimalism and chic. Moreover, even though the design is reminiscent of the Regency-era gowns, it can be worn to any occasion: from your wedding to a midday brunch. Besides these quite familiar pieces, there are also some new-ins, like a French Kiss dress. This sharp chic design detailed with feathers will be a perfect solution for a night out, a romantic date, or just a stay-in self-care night at home. All of the mentioned gowns are just a perfect representation of how simple designs can also be chic as well.
How to Choose Your Perfect Dress?
Sometimes it can be hard to decide what exactly you want. There may be a lot of beautiful dresses out there but because you don't know exactly what you want you might not pick even a couple of them. So how do you decide which dress to choose?
First of all, decide on which vibe you want to go for. To do that, decide where you want to mostly wear your new outfit. Maybe you want to go on picnics more, so you should be looking at something more cottagecore. Or maybe you are planning on partying all summer – then you need a cute option for nights out. Secondly, you should choose models that will give you confidence. If you don't like tight clothes and feel uncomfortable wearing them, don't go and buy a bodycon dress. Look for something like the Sleeper dress, that will give you both comfort and a flattering silhouette. Finally, look for quality materials. Cheap fabrics won't do any good neither for your skin nor for your style. And they won't even last that long too. So, always choose quality over quantity, even when you are picking out new outfits.