Ideas For Anniversary Celebrations – Are you looking for the perfect way to celebrate your anniversary? Whether it's just been a year since you tied the knot or you've been married for decades, there are plenty of unique and memorable ways to mark your special day.
From romantic dinners out to fun activities together, there are loads of ideas that can make your anniversary celebration truly one-of-a-kind. Let's explore some of them!
1. Traditional Celebrations
The passing of time is marked by special occasions. Anniversary celebrations are no exception, as they commemorate a momentous occasion – the celebration of love and commitment between two people.
Traditional anniversary celebrations can be both meaningful and fun for couples who have been together for many years.
One classic way to celebrate an anniversary is with dinner at a favorite restaurant or cafe. This could include selecting their signature dish or something unique that celebrates the couple's shared interests. You can give crystal anniversary gifts as a surprise.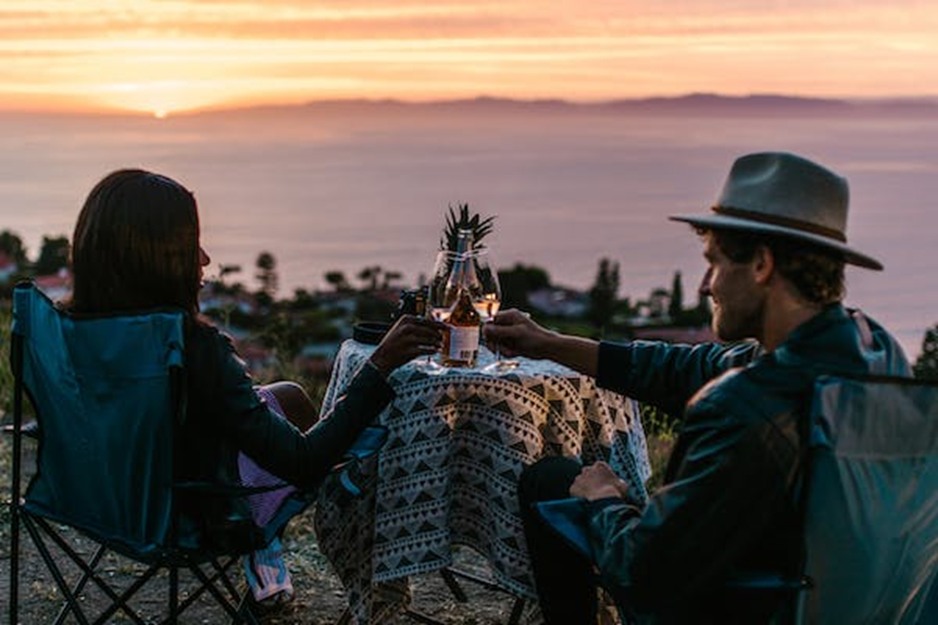 For example, if they're fans of Italian food, why not plan a romantic evening meal with some delicious pasta dishes? Afterward, flowers or chocolates can serve as thoughtful tokens of appreciation.
For more traditional anniversaries, a nice walk in nature may be just what the doctor ordered! Take advantage of scenic locations and beautiful views while sharing stories from your past experiences together.
If possible, visit places where you first met or went on dates early in your relationship to get those nostalgic feels back again. An outdoor picnic would also make for an enjoyable day out under the sun before capping off the night with some stargazing or fireworks display – whatever suits your fancy!
2. Unconventional Celebrations
Unconventional celebrations can add a special touch to any anniversary. Here are some ideas for turning up the fun and creating an event that your guests won't soon forget:
Hold a themed party – Selecting a specific theme or era will encourage everyone to come dressed in costume, making it more memorable and exciting.
Host outdoor activities – Camping, beach day trips, fishing excursions, and hikes through nature preserves can make great ways to celebrate with family and friends.
Have an art night – Invite guests over for painting lessons or craft-making classes; it's sure to be creative and inspiring!
Throw a game night – A friendly competition of board games or card tournaments is sure to bring out everyone's competitive spirit while having plenty of laughs along the way.
No matter what unconventional celebration you choose, don't forget the details—planning ahead will ensure everything goes smoothly on the big day!
From classic favorites like charades to innovative new twists on traditional events, these ideas will help create lasting memories for all involved.
3. At Home Celebrations
At home celebrations can be the perfect way to mark a special anniversary. Whether it's intimate and cozy or grandiose and luxurious, there are many ways to make your celebration unique.
Here are some ideas for making sure that you have an unforgettable day:
| | |
| --- | --- |
| Idea | Details |
| | |
| Candlelight Dinner | Set up a romantic dinner at home with candles, flowers, and soft music in the background. Make sure to cook your partner's favorite meal! |
| Movie Marathon Evening | Rent one of your partner's favorite movies and watch it together while cuddling on the couch. Don't forget the popcorn! |
| Picnic In The Garden/Park | Pack a picnic basket with all the goodies like sandwiches, cupcakes, chips etc., grab a blanket, and enjoy a lovely afternoon outside in nature. Play some outdoor games too if you feel like it! |
| Home Spa Day For Two | Create your own spa day at home by setting up facial masks, running a hot bath, lighting scented candles and playing soothing music – just what you need for relaxation time with your significant other. |
Regardless of how lavish or low-key your event is going to be, remember that spending quality time with each other will always make it special. With these ideas as inspiration, go ahead create memories that last forever.
4. Destination Celebrations
If you're looking to get away and make your anniversary celebration truly special, then a destination celebration is the way to go. From beach resorts to luxury mountain cabins, there are plenty of options for any couple's dream getaway.
Whether you want an intimate retreat or a big party weekend with friends, planning a destination celebration can be loads of fun.
First off, decide on your budget and location. Consider if you'd like to stay in one spot or travel around during your trip. Think about what kind of activities both of you would enjoy doing together – from wine tasting tours and spa treatments to hot air balloon rides and zip-lining through the trees!
Once you have those details sorted out, start researching flights and accommodations that fit within your parameters.
Finally, don't forget all the little touches that will make it extra special: packing his favorite snacks for the flight; booking tickets ahead of time for concerts or shows; ordering champagne sent up to the room when you arrive; arranging a couples massage at the hotel spa – whatever will remind him why he fell in love with you in the first place!
With some thoughtful planning, your destination wedding anniversary celebration will provide lasting memories for years to come!
5. Gift Ideas
Gift Ideas are an important part of anniversary celebrations. Whether it be a wedding, engagement or another special celebration, the right gift can make all the difference! Here are some ideas to get you started:
For something traditional and timeless, consider jewelry. Diamonds are always a popular choice for anniversaries and represent the strength of your relationship. Or opt for something with personal significance that reflects your shared history together.
Personalized items like photo frames or mementos can be wonderful reminders of how far you've come as a couple.
If you want to go beyond material gifts, plan a romantic evening out at your favorite restaurant or take a weekend trip away from home. Experiences often leave lasting memories that will stay with both of you long after the occasion has passed.
They give you more time to spend alone without distractions – perfect for celebrating any milestone in life!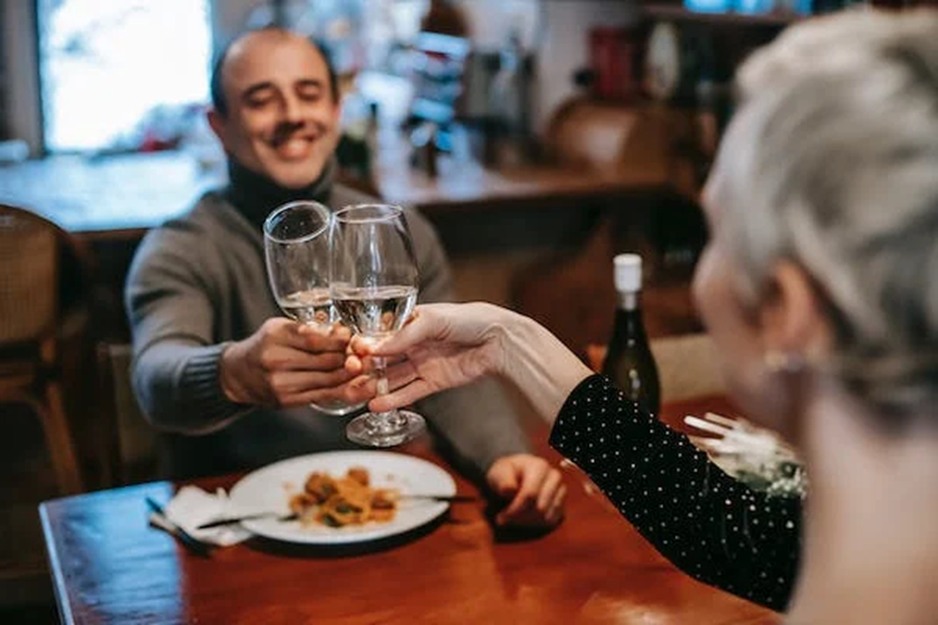 No matter what type of present you decide on, make sure it's meaningful and allows room to celebrate all that makes your relationship unique. With these thoughtful gift ideas, you're sure to find something that says "I love you" in just the right way!
Conclusion
No matter what kind of celebration you're looking for, there are plenty of anniversary ideas that can make your special day truly memorable. From traditional to unconventional celebrations and everything in between, it's easy to find a way to make the event unique and special.
Of course, some people may have concerns about going out or taking time away from home during these uncertain times. That doesn't mean you can't still celebrate in style! At-home celebrations are becoming increasingly popular as an alternative to gathering with large groups of people.
Whether it is setting up a fancy dinner at home or exchanging thoughtful gifts, the possibilities for making your anniversary special are endless.
So don't let anything stop you from celebrating this milestone in your relationship! With all the wonderful options available for marking this occasion, you're sure to create lifelong memories together — no matter how you decide to commemorate your anniversary.