There is news from the beauty world! In time for late summer and the beginning of autumn, the fragrance houses are launching their new perfumes for the autumn and winter seasons 2020/21. In addition to the classic powdery-vanilla autumn fragrances, this year, the creators rely on flowery fragrance components that appear lighter and fresher. Thus, the new perfumes are the perfect companions for everyday life in the golden autumn. I am now introducing you to six promising new fragrances for 2020
Also Read: Sustainable Jeans
New Fragrance: Givenchy L'Interdit EdP Intense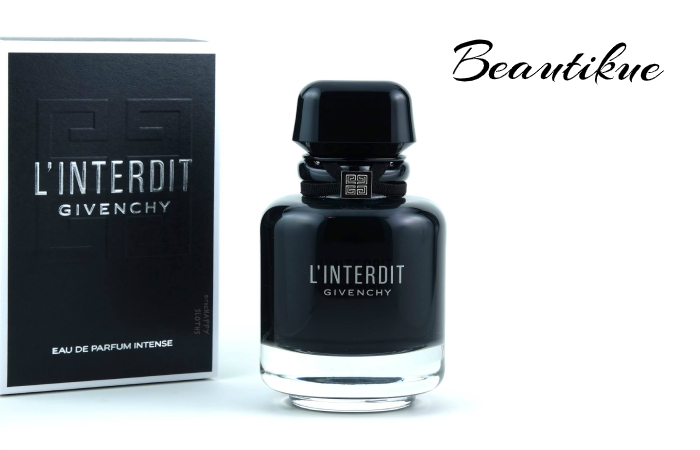 Givenchy can already boast several signature fragrances in its repertoire. Can the new fragrance L'Interdit EdP Intense pick up here? In the sweet autumn scent, tuberose and orange blossom meet vanilla notes, which makes the scent powdery and oriental. A shot of salty and toasted sesame reveals a gentle and surprising side. Thanks to its intense yet subtle notes, this new fragrance is the ideal autumn and winter companion.
New Perfumes 2020: Kenzo World Power
Kenzo has also recently expanded its world line with the "Power" fragrance, which focuses on fruity and floral lightness for late summer. Between all the powdery autumn scents, it can be a little fresher in everyday life. With tonka bean in the base note, musk in the heart, and salty flower in the top note, a floral fragrance created that envelops the skin in a powdery freshness.
Also Read: Fat Burner Herbs that will Melt the Pounds
New Fragrance: Björk and Berries September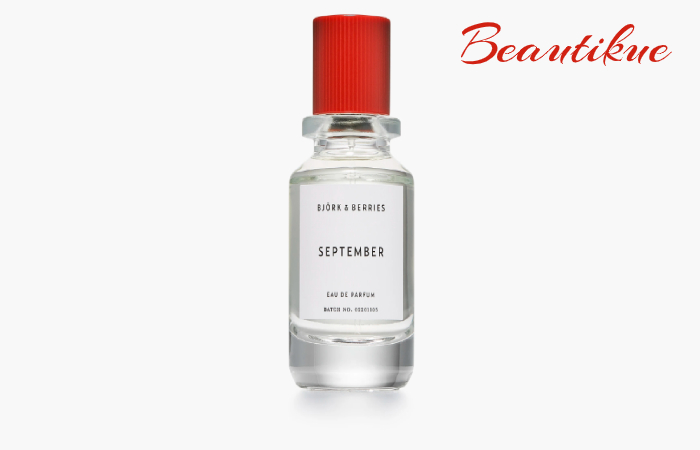 How does the beginning of an autumn smell for you? The Swedish brand Björk & Berries translates the cozy feeling of September with a new perfume of the same name, which is intended to capture the autumn day on a Swedish farm. It relies on warm aromas such as lavender and pomelo with eucalyptus, apple blossom, and jasmine. The composition is rounded off with smoke and wood nuances. When it comes to ingredients, the indie brand pays attention to a natural origin, which gives you a better feeling when you spray it on.
New Perfumes 2020: Chloé Rose Tangerine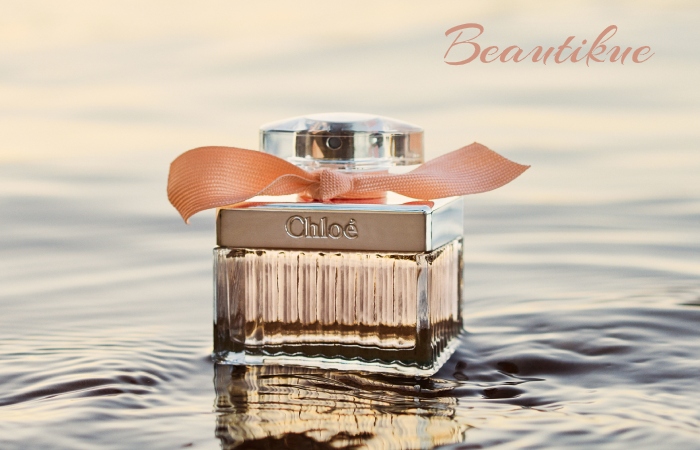 You can rely on Chloé! The new perfume of the French brand for 2020 hits the mark again with its characteristic Chloé notes. "Rose Tangerine" is a flowery composition in which tangerine and currant meet rose and cedarwood. This gives the eau de toilette a clear and feminine scent trail, which is accompanied by the rose's freshness. A fragrance for everyday life that elegantly envelops you.
New Fragrance: Armani My Way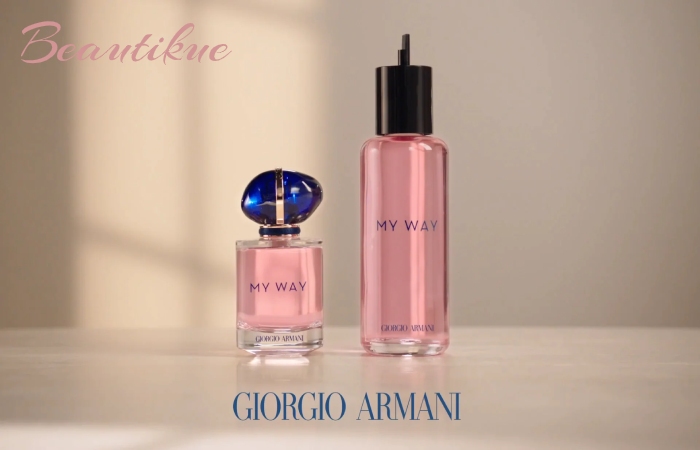 Armani stands for a timeless and elegant style for modern women. And it is precisely this feeling that the new perfume 2020 is called "My Way" olfactory captures. The floral perfume stands for curiosity and zest for life and relies on the freshness of bergamot and fruity orange blossom. The floral heart made of jasmine and tuberose forms a unique signature. The basis formed by the intense notes of vanilla and cedarwood. The best: Armani offers a refill for the fragrance and thus pursues a sustainable packaging aspect.
New Perfumes 2020: Valentino Voce Viva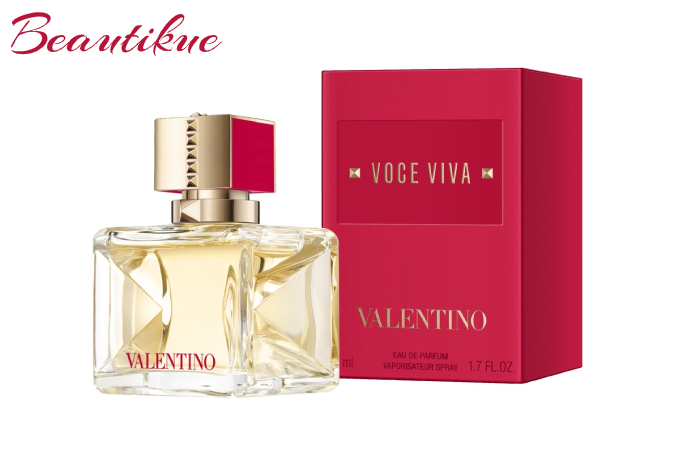 A fragrance made for autumn: Valentino has just launched the new "Voce Viva" perfume, which brings us floral and woody through autumn and winter. The essence of bergamot combined with the sweet aroma of mandarin and the spicy freshness of ginger. Finally, orange blossom in the heart of the composition ensures gentle femininity. And – typical autumn fragrances – vanilla and woody moss should not be missing.
New Fragrance: Prada Milano Infusion D'Iris Eau de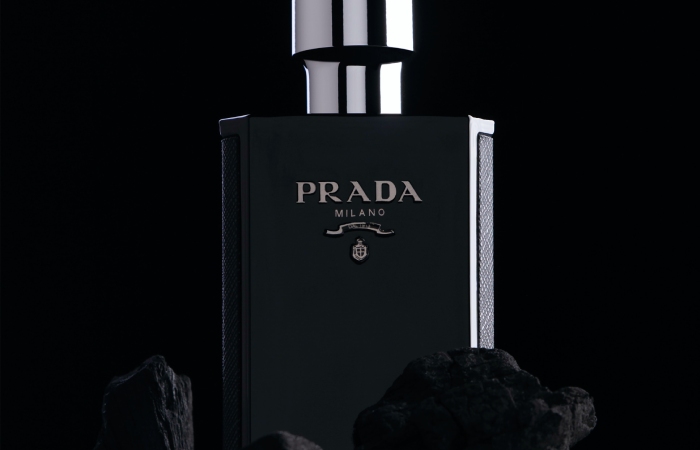 Prada Milano Infusion D'Iris Eau de perfume Spray Women by Prada, 3.4 Ounce – A clean and fresh iris-based fragrance with plenty of bright citrus in support. Orange flower, mandarin, neroli, and cedar create a lovely aroma with a dry down that takes on a soapy quality. Prada is a luxury Italian designer with decades of fragrances released under its belt. I've already covered the best smelling men's colognes from the brand, on this site, and so needed to get around to the perfumes for ladies.
There is certainly a lot of options to choose from, I've could've gone much longer with the list, but instead decided to settle on five that could be considered the tops. Below, you will find my eight Prada choices, which I will update and replace as time moves on. New scents emerge and older ones become reformulated or discontinued, but these are the current greats.
Also Read: Make-up in a Mask